What if ideas are over and you don't know what to come up with for an invitation to chat?
12.03.2020 13:19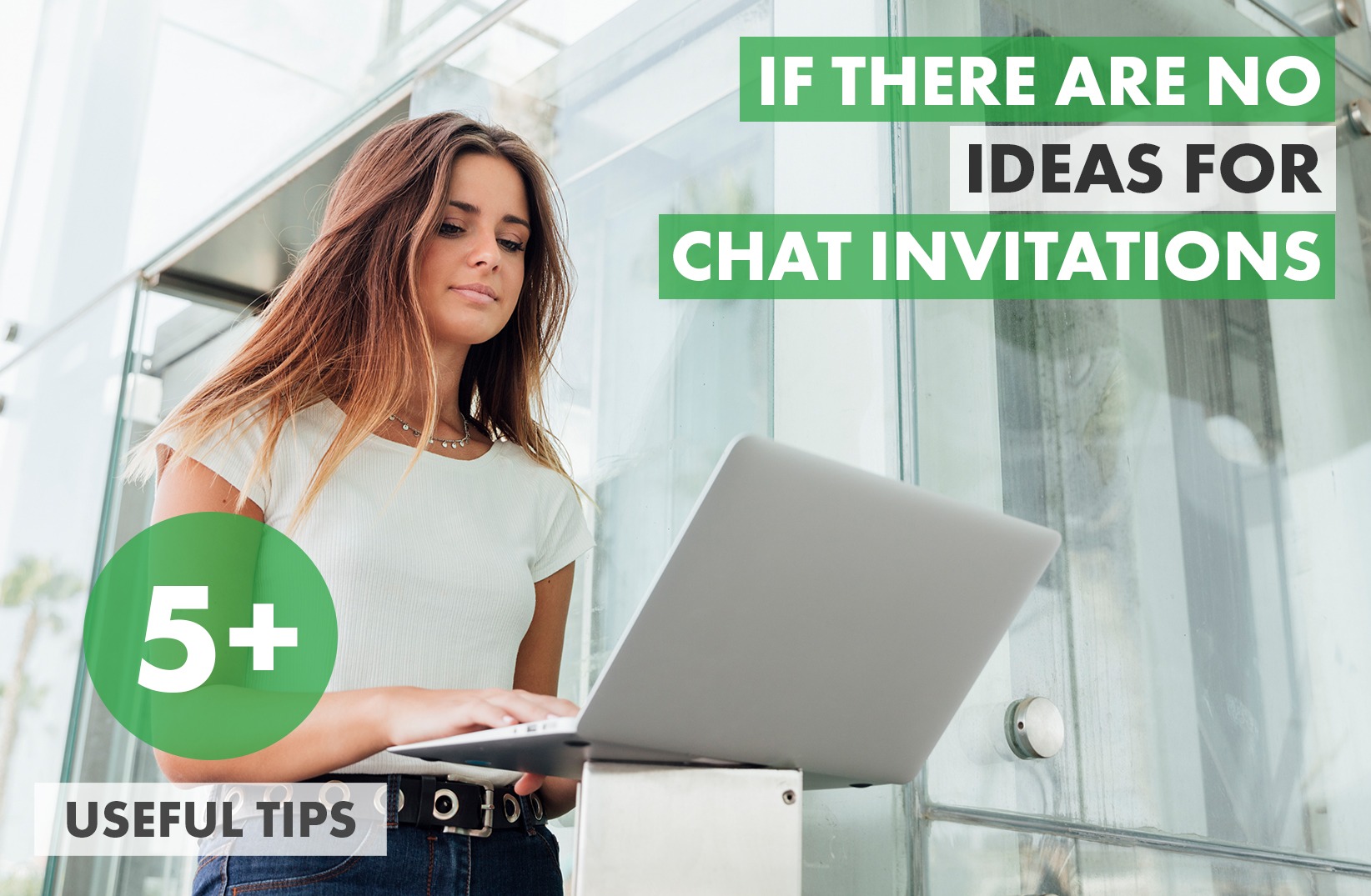 If you think
– that everything that can be written is already done
– that the recipient is not interested in anything
– that attracting the attention of men is almost impossible thing…
1. Open Google and "ask" what holidays are yesterday, today, tomorrow (adapting requests for the countries of Men whom you will invite to the chat).
Thus, you can ask the Man how the holiday went or whether he is ready for it or how this holiday is celebrated …
And no matter what the event is: Christmas, Halloween or Donuts Day.
You can always discuss any event.
2. Find out the news of what happened today in the country of Men, and ask him about news in more detail. Is it true that…??? Is everything alright with him?
3. Subscribe to a couple of some good bloggers (choose topics in the context of what you are ready to communicate on the site). About relationships, sports, cars, movies … Choose a topic that is your keynote in chats.
What bloggers talk about can inspire you for an invitation to chat.
The premiere of a new film, sport news is excellent, the presentation of a new car is great, some blogger discussions about something … great topic to discuss.
4. Traditions. Find out on the Internet about the traditions in the country of Men and ask him about some. A good topic for invitations, clearly showing the Lady's interest in the Man and his life.
5. Define a topic for yourself and then pack it into an invitation.
And here are some tips.
Good style of invitations:
– advise
– help
– question
– Intrigue
– slight provocation
That is all! Translate all this into adequate English and send.
The advantage over the banal invitations in the "how are you" or "about nothing" style are guaranteed to you!
Have a nice chatting! 💚
Any questions?
Ask our specialists