5 mistakes in online communication on international dating sites that turn a man away from a Lady
21.08.2019 12:00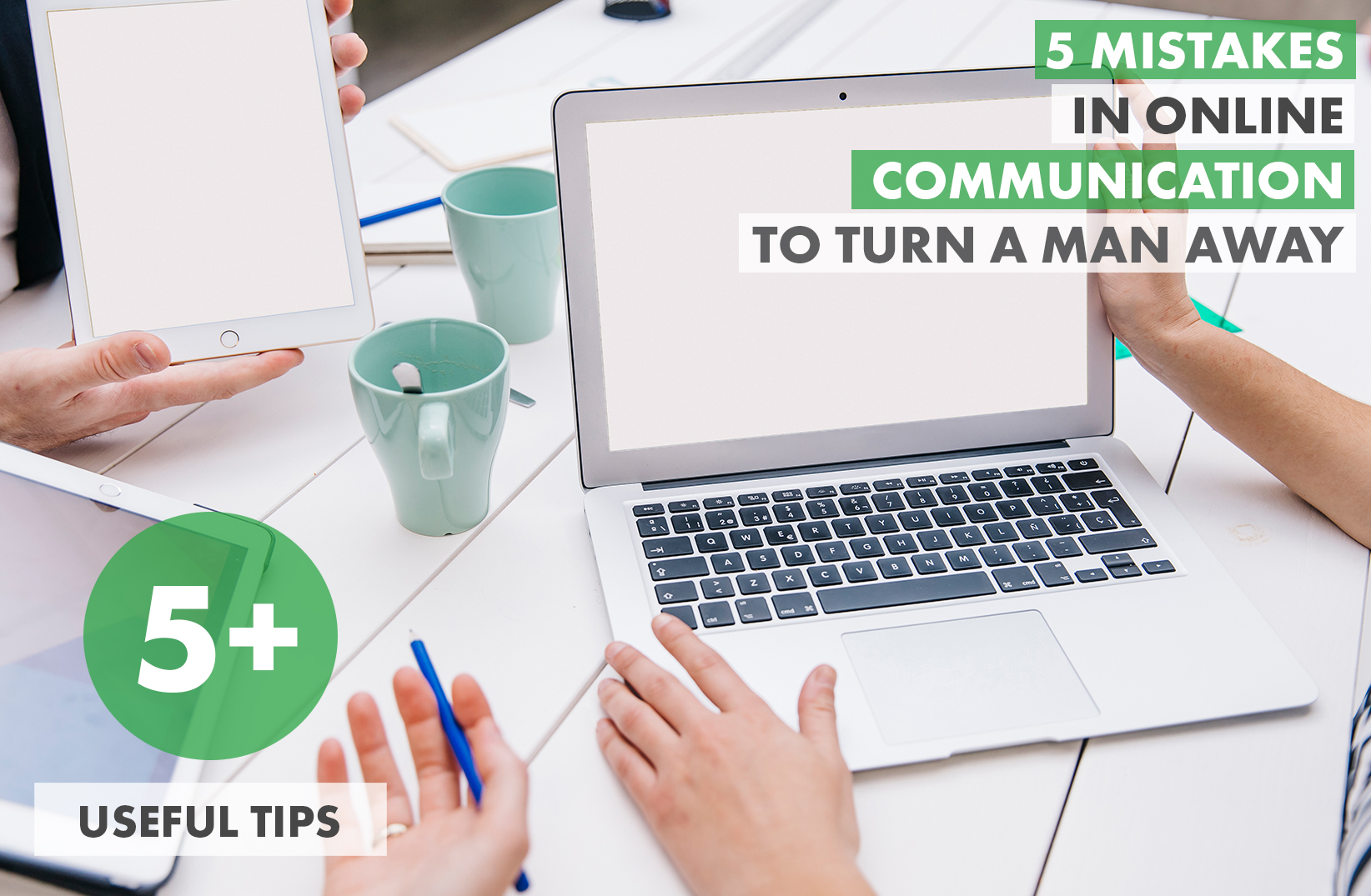 It happened! He replied … talked to me… and then disappeared …? Ladies and Translators of dating and marriage agencies! For your understanding there are the possible causes of the break. Find out and do not do as described below.
1. Depressing mood – everything is bad
Do not chat in a bad mood. Despite the fact that this is not personal communication and no one will see a "sour" grimace, indifferent attitude is felt in the chatting. Of course, if you belong to a unique category of people who can turn on the positive in a second and spew happiness when the soul is disgusting – ok. But there are few such people. Therefore, if everything is bad, wait until it is changed, and you will want to give joy, and then go to the chat. A man comes for happiness, but not cry together or get someone out of depression. The "I'm sad" and "I'm tired of everything" chats finish quickly.
2. Ultimatums
Forget about terms, "if-then" claims. All this will be the culmination of your communication, which will end here. Undoubtedly, a Man can really like a Lady, but a rare Man gets delight with ultimatums. And if you find such a "rare" Man, there are no questions, but for 99% of men a tone like "Are you insane? …" is the end of communication.
3. "My ego" Syndrome
You can speak and speak about yourself … the topic is inexhaustible, on the one hand. But do not do that. If you had personal experience with a person who talks only about himself like I … and I think … , just remember this. Listening to such people, you understand how much he does not care about your opinion, needs, thoughts … Then why do you need to communicate with him? Disinterest in the interlocutor is a direct path to the fact that your communication will end quickly.
4. Indifference
If there is no reaction, I do not want to talk. Inattentive attitude to trifles and not trifles, events, incidents … emotionlessness are a sign that Men will not want to tell you something, share, and therefore communicate. If a Man tells you something, he expects praise or admiration or a desire to clarify and learn more. If you missed the information that the Man shared, did not pay attention to something from his life … the Man will conclude that the Lady is indifferent, and will go for search of the one that will say to him: "wow !!! it seems you're a master at something …! Cool! "or:" really ??? were you really there?
5. Mercantilism
Of course, everyone understands that life without money is not easy one. And material things are important. But, if in your communication the theme of money, gifts, luxury, material dreams will prevail … then communication can be interrupted even with a millionaire. Foreign Men are especially attentive to such things. They run to international dating sites from women who are fixated only on money in their country, in the hope that here they will find ladies with other values. Of course, it is ok sometimes to discuss some kind of purchase together But this is not good for Men, when money is female paranoia. Talks about "I want everything, more and immediately" or "how much money you have" are stop communication.
Start putting these tips into practice. 
Just pay attention that the manual search of the interlocutor is not prospective on international dating sites.
If you really want to have a lot of interlocutors and fans, so that your profile is noticed by men among thousands of other ladies from the site gallery, you definitely need ChatOS software.
Download extensions for chats [click] and for mails [click] for the dating site, and the automatic system will find you many men for active unforgettable communication and emotions.
And you just accept the chats and enjoy the male attention.
Have successful searching and pleasant long chats!
Any questions?
Ask our specialists