5 tips for response to a man on his first letter
22.07.2019 11:53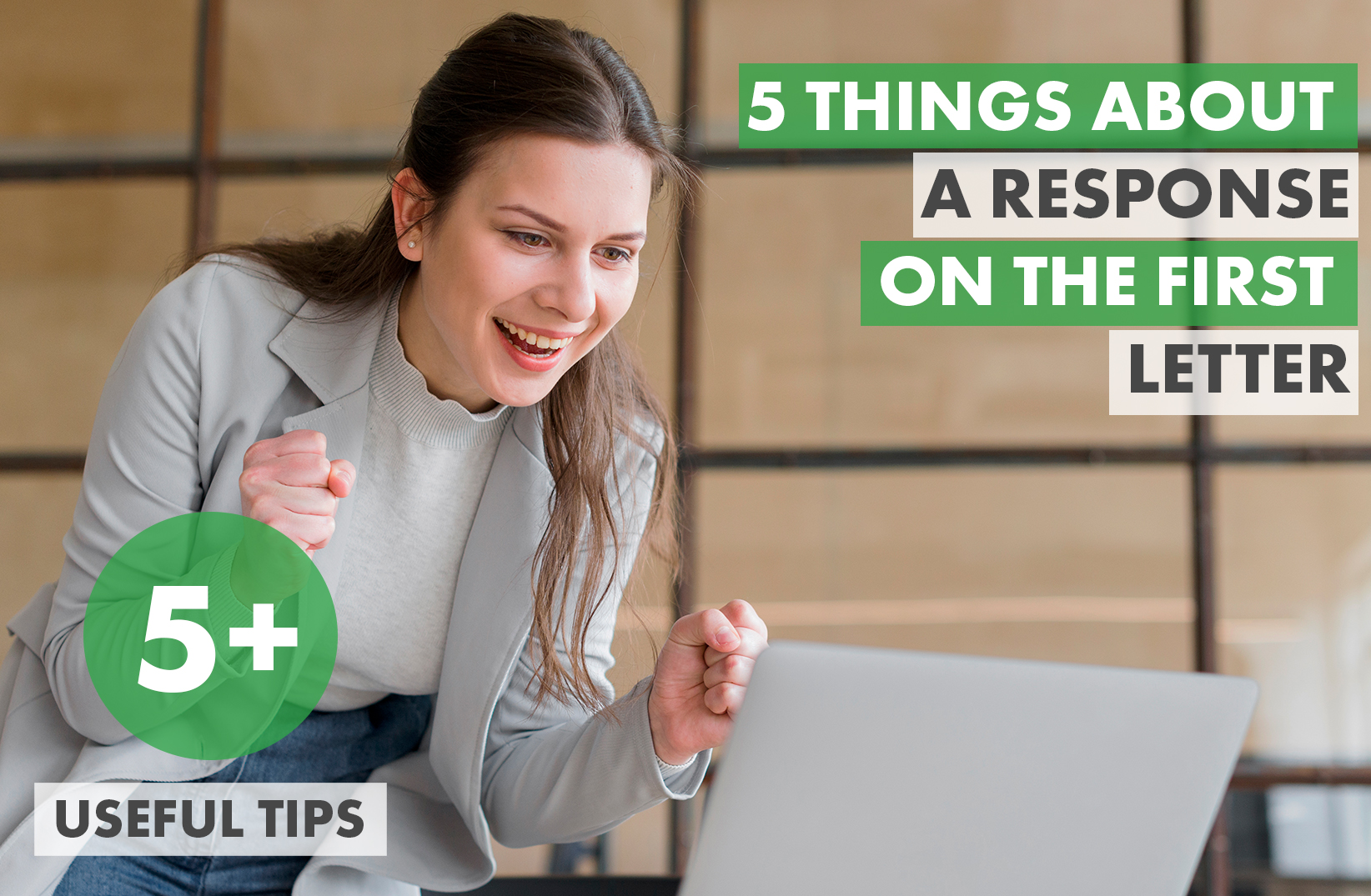 Finally, the long-awaited letter! The Man has responded to your mail. What's next? How to write a letter which will continue communication?
⠀⠀❶⠀⠀Reply no longer than 1 day.
Ideally, do it as soon as you go online. If a man wrote a letter, it means he showed interest in you, and a quick response in the first place will warm up and strengthen his interest in you, and secondly he will give an understanding that you are also interested in communicating with him. Men are touchy and your silence is a sign for him that you have someone more important here on the site. It means that the Man will go for searching another one. It will be a pity to lose a good fan because of the delay in response.
⠀⠀❷⠀⠀Answer ALL the questions that the Man asked you in the letter, do not reply with standard patterns and phrases.
Do not send any universal things, do not make a letter on the run. Show that all his words are important to you. Tell about everything that is interesting for the Man. After all, nothing does not offend so much as ignoring.
⠀⠀❸⠀⠀Give feedback on what a Man is writing to you about.
For example, if he told you that he moved from a province to a metropolis and started life from scratch, be sure to approve of his being strong-willed, purposeful and deserving of respect. The Man essentially gets your recognition and admiration.
⠀⠀❹⠀⠀Develop the topic of communication that the Man initiated, show interest, ask questions about what the man focused on. If a Man says that he is only interested in friendship with you, do not hurry to "cut off the ends" Ask why he has such a position, how he looks at the fact that friendship can develop into a relationship, and so on.
⠀⠀❺⠀⠀If you attach a photo / video to the letter, pay attention to the fact that the media are not duplicated from the previous letter.
Start putting these tips into practice. 
Just pay attention that the manual search of the interlocutor is not prospective on international dating sites.
If you really want to have a lot of interlocutors and fans, so that your profile is noticed by men among thousands of other ladies from the site gallery, you definitely need ChatOS software.
Download extensions for chats [click] and for mails [click] for the dating site, and the automatic system will find you many men for active unforgettable communication and emotions.
And you just accept the chats and enjoy the male attention.
Let your letters be special. Interest the Man to continue communication with you!
Have a lot of Fans!
P.S More useful information for Translators and Administrators is in the ChatOS_news Telegram channel. Please, join! There is all you need for your efficiency https://t.me/ChatOS_news
Any questions?
Ask our specialists