What to do if a man is "looking for another lady" on a dating site
30.07.2020 11:10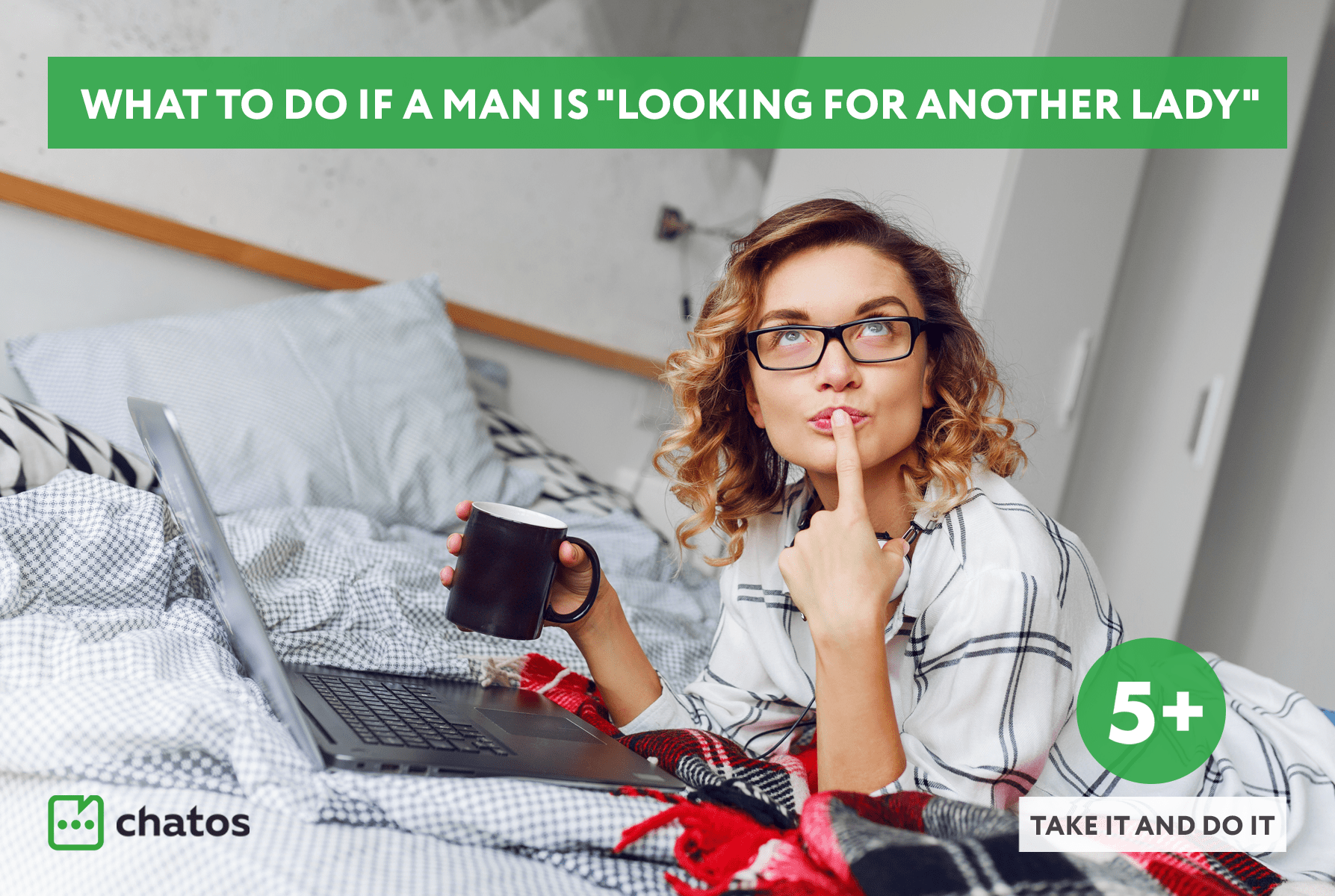 On dating sites, there are situations when a man gallantly replies to your letter or an invitation to the chat like this: "Sorry, but you don't suit me, I'm looking for an older one, or younger, or…."
What should you do? There are two ways
The first is to say "okay" and wish him good luck in his search, if your goal is a quick marriage, a minimum of communication on the site.
After that go for getting the other man's attention.
If you like communication on the site, it is interesting for you to get experience and understand men, then for you is the second option when you can communicate after the words of refusal:
1. Admire, thank and praise the man.
Tell him that only a real man knows what he is looking for in life and does not want to give false hopes to ladies who are 'fighting' on his attention.
He is honest, you respect him for that and have already gained confidence.
2. Before leaving, ask for a couple of minutes of his attention
Because his opinion can become very important or salutary for you.
Most likely, this man will allow you to speak out and will not leave you in tears.
3. And now you can ask for help and ask a couple of questions.
About your past failures with men, ask him help you understand what is "wrong" with you, maybe he would advise you how to become happy.
4. After listening to advice, you can ask what qualities he likes most in women?
What exactly most men consider the important attractive factors.
Let him recommend. Starting with the fact that there may be something wrong in your profile and ending with how best to behave in different cases.
5. And then appreciate his help and offer friendship.
It's great to be genuinely interested in and help each other. Notice, that you are not applying for a romantic relationship, but value sincere friendship and are ready to help.
You will teach him to understand women (since he is on a dating site, then, most likely, he does not know how to do this – but this info is only for you). And he will be your friend and advisor in finding a partner.
And when both of you find your happiness (ideal lady for him, and the man of your dreams for you), then this will be the best proof that there is friendship between a man and a woman, and sincere joy for the happiness of others, too.
If you succeed in doing it sincerely, 80% of success is guaranteed. You will have friendly regular chat companion, discussion about women and men, everyday events, support in failure, common joy for any pleasantness in a friend's life.
Such communication is very easy and natural. You don't need to pretend, try to charm your friends …
You just need to be yourself.
---
Start putting these tips into practice.
Just pay attention that the manual search of the interlocutor is not prospective on international dating sites.
If you really want to have a lot of interlocutors and fans, so that your profile is noticed by men among thousands of other ladies from the site gallery, you definitely need ChatOS software.
Download extensions for chats [click] and for mails [click] for the dating site, and the automatic system will find you many men for active unforgettable communication and emotions.
And you just accept the chats and enjoy the male attention.
Enjoy your chats on the dating sites with ChatOS!
Any questions?
Ask our specialists