Why can't I refill my account if there are enough funds on the card?
20.03.2020 21:27
Dear Friends, in this article about what may block your payment.
So, if you are faced with a situation where your payment is "stuck" halfway and the bank is not conducting a transaction, although there is a sufficient amount of money in the account, then the reason may be an insufficient limit on Internet payments.
When can this happen:
1. You have exchanged an old card with a new one and there is no limit on payment for goods and services on the Internet (the limit is the maximum amount you have set that you can spend from the card per day / month for Internet payments)
2. You have never made a payment for online purchases with this card (even if it is not new one).
So, an article on how to correct the situation and allow yourself to make purchases on the Internet and, accordingly, be able to replenish the balance of your ChatOS personal account
We will consider one of the most popular mobile bank services. Privat24
If you use other cards, then understanding the reason for non-payments and having a Privat24 sample, you can navigate and perform the necessary actions on your cards, well, or ask for help from your personal banker.
ATTENTION! If you have failed to pay once, do not continue to try to pay again and again … In case of three unsuccessful attempts, your card will be blocked by the payment system, as persistent behavior in this case can be regarded by payment gateways as an attempt to use someone else's card … and other cases of unauthorized use.
If It didn't work out once, check the limit on the card and adjust it like this:
Limit increase via Privat24
An application for increasing the credit limit on a PrivatBank card can be sent independently using the Privat24 app.
1.To do this, log into your Privat24 account.
2. Choose the advanced settings of your profile (for this you need to click on the icon in the lower left of your screen as in Fig. 1.)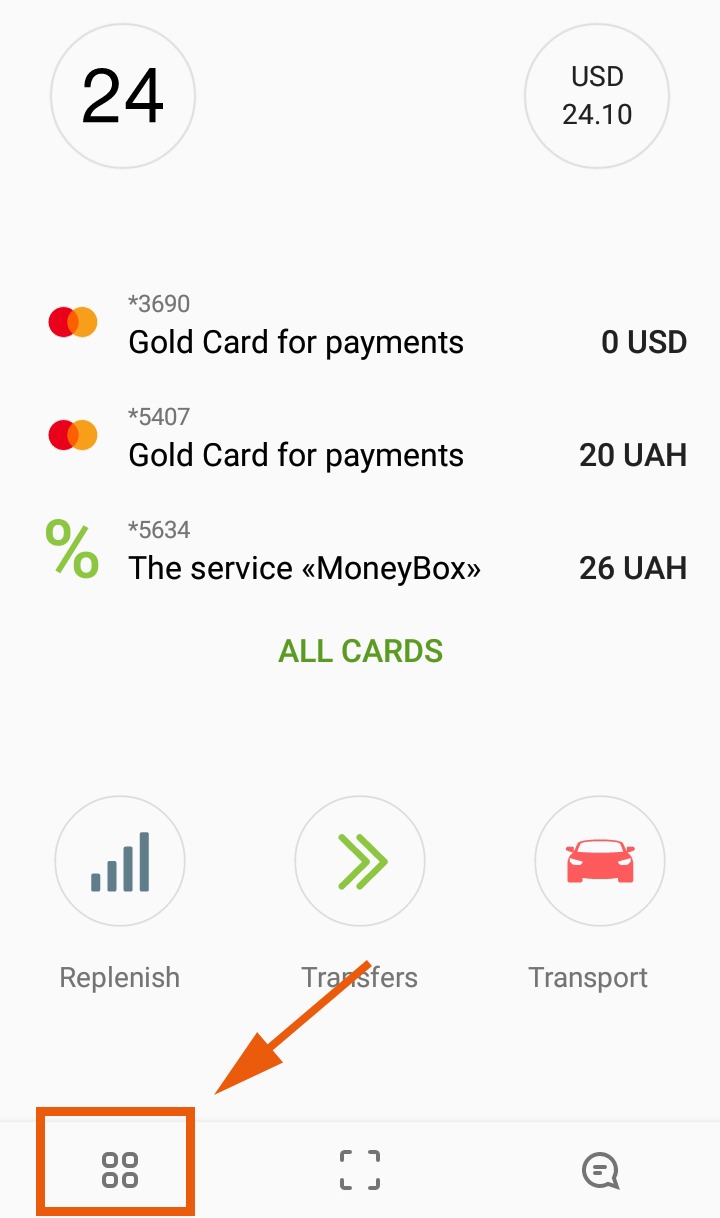 3. Select the "Card menu" item and select the "Online payment limit" item in it (Fig. 2-3)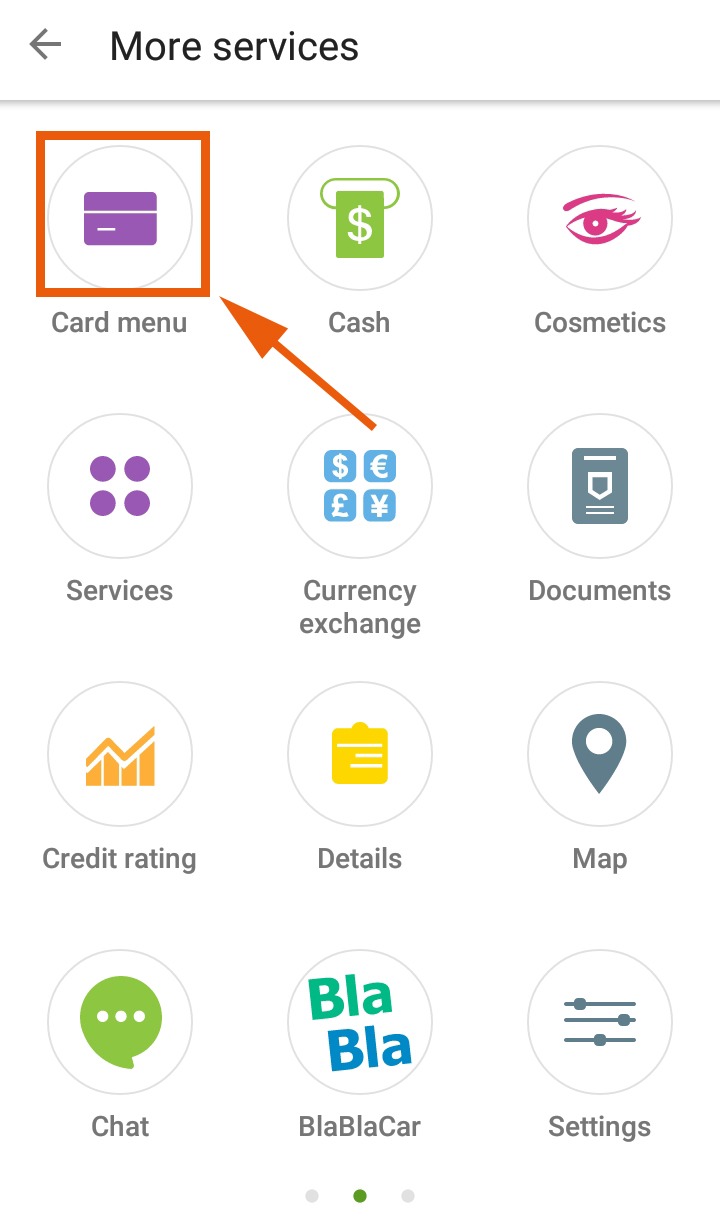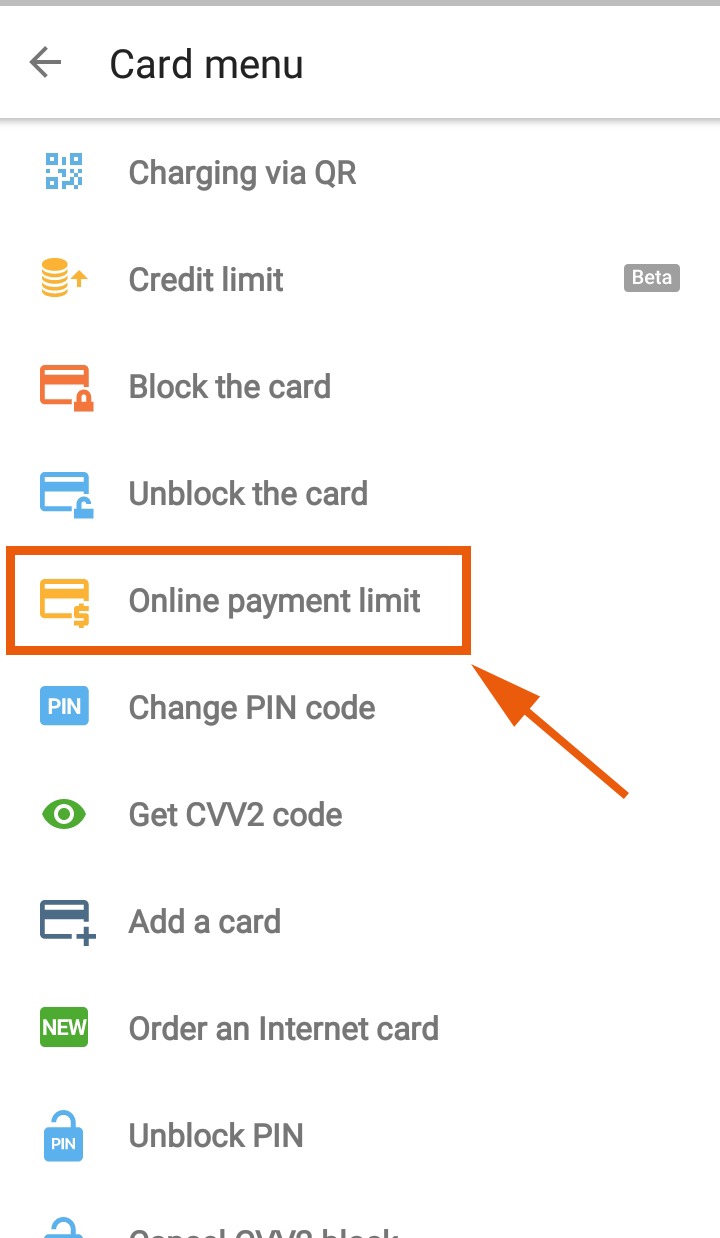 Great, you're doing great,Now we need to choose the necessary Bank card on which you want to increase the limit
2. Indicate the amount of the limit that you wish to set on your credit card,
3. Enter the time period (for 1 day or 1 month you want to be able to spend this amount of money),
Enter your Privat24 profile password and click on the "Run" button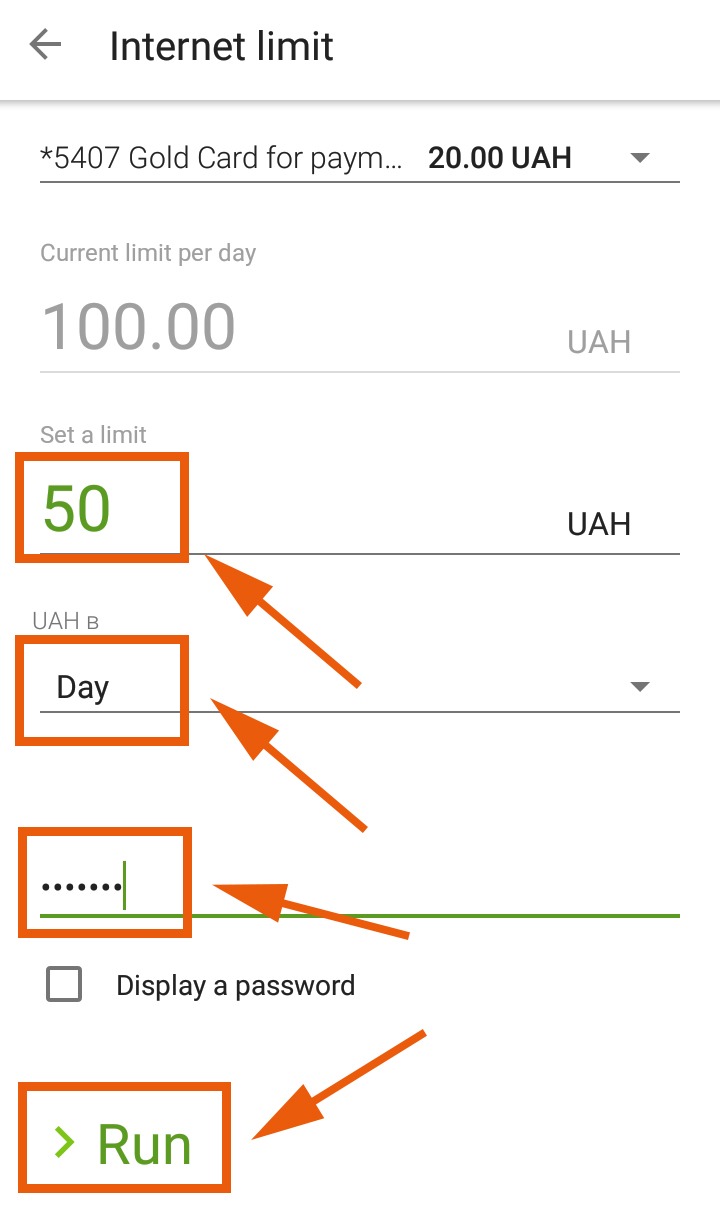 Done)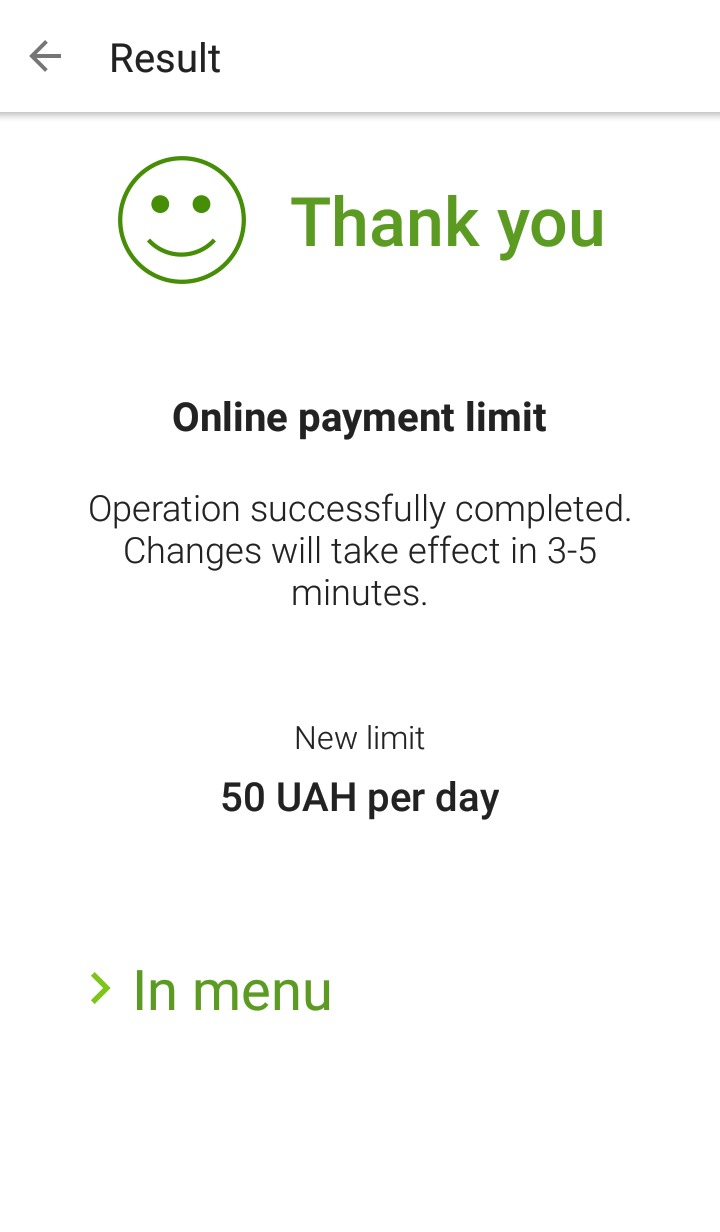 Productive work to you!💚
Any questions?
Ask our specialists