WHAT IS THE WHITE LIST AND HOW TO USE IT
30.09.2020 15:37
White List is a list of men with whom the ladies of your personal account had communication. The white list is a good potential of men who really communicate on the site.
When ladies or translators use the ChatOS extensions for chats and mails, the ChatOS system will automatically add to the white list each man with whom there was a chat or communication in letters.
For each site, the agency works with, a separate white list is formed.
The more active ladies (translators) use the ChatOS extensions in search and communication, the richer your whitelist will be.
The administration of the agency can view the white list and its men in their personal accounts.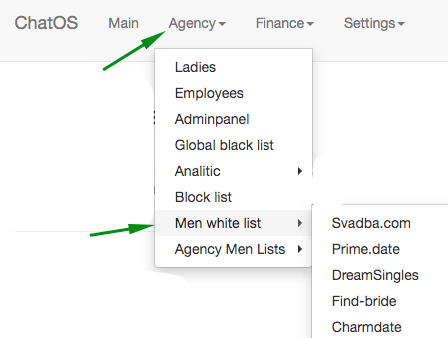 You can also edit and leave comments about a man, delete specific men, or fill in the list manually.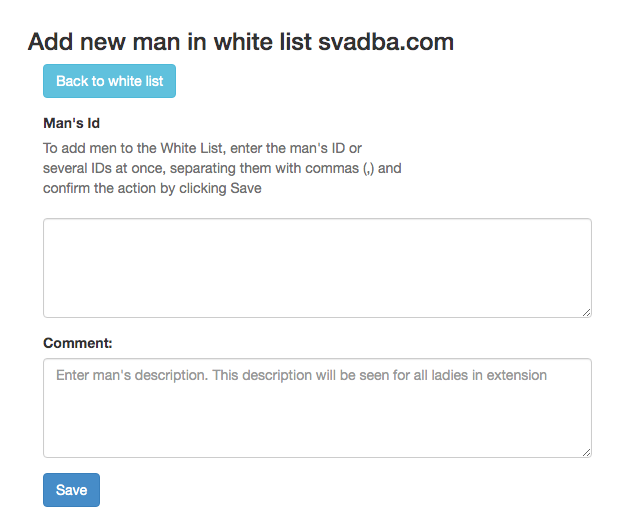 And the icon in the man's line will "tell" you how this man got into the list: from chats, letters, or by giving a present (the giver is added to the list if you connected the site's admin panel to your ChatOS account)

Each lady (translator) in the extension in the "send to" parameter will have a "White List" audience. Ladies will be able to send invitations to chat or mails to the white list men (a list of promising men)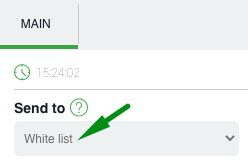 When sending chat invitations to the white list, sending messages will be performed to men from the agency's white list who are online on the site at the time of sending.
When sending mails to the white list, the sending process can be performed both for men online and offline. It depends on the desire and settings of the lady (translator) in the extension.
A lady (translators) do not have access to view the male IDs of the entire white list.
The "white list" sending option will be available in the lady's extensions only if the lady's profile is added to the ChatOS Personal Account.
The white list of each personal account is its own, and it is available for use only for this agency within this personal account.
Have long chats with promising men from the ChatOS White List!
Any questions?
Ask our specialists