How to make chat 'deep' on an international dating site
11.03.2020 15:53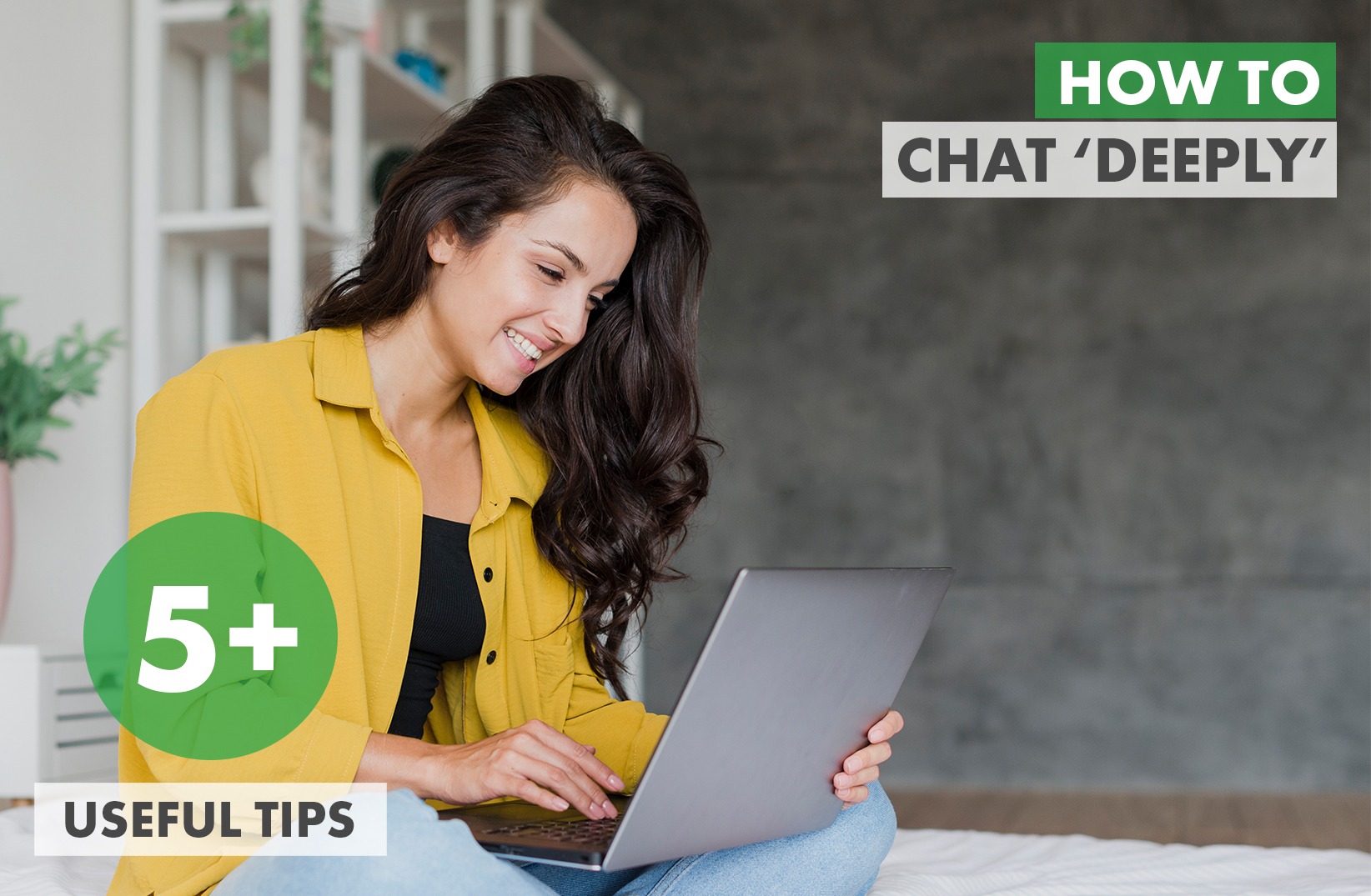 What is a 'deep' chat and how to communicate correctly is the main issue for Ladies, Translators, Operators of dating agencies.
Someone will say: I communicate as I want. This is my personal things or my relationship. There is an answer You can as you want, but outside the platform, where there are rules and which values ​​the image and customers trusting.
Therefore, if you are in a search on an international dating site, communicate in a high-quality chat
There are the recommendations:
1. If you Invite, reply. Let's start with the invitation. Do not invite to communication if you are not ready or cannot answer. There is nothing worse than inviting a man to a chat, getting him interested… He writes you … and there is silence in return. Of course, there will be no depth. Moreover, he will no longer reply you. Do not try. Remember: not replying after some time is a failure.
2. Everyone dreams of many chats. But! Let's figure out what is better: 10 chats for 5-15 minutes or 2 chats for 2 hours? If we talk about depth, then focus on the second option. A long chat is equal to the interest of Men now and, most likely, in the future. And that means long and "deep communication", common interests and desire to communicate and feel good on the site.
What happens with short chats? You just kill the male interest. He is disappointed. This means that he does not want to communicate with the Lady, and in 5 or 10 minutes he realized that there is nothing to do (both in the chat and on the site, if he stumbles upon several more such chats)
3. Determine your strength in communication, style, topic that you can develop. Bad chat is when there is nothing to say. There is a bad thing to keep a man with artificial and inept attempts. Interest needs to increase, otherwise this is fiasco.
4. Respond to any reaction of a man. Thinking 'Oh! This is not a message!' is wrong. Like, wink or love card has to be answered on time. Do not neglect or juggle male attention. From busting is a shortfall. Ignore of male reactions is a direct way to get 'not deep' chat status.
5. Good manners. It is clear that sometimes you can be angry or disappointed or only an indecent word comes to mind. We are all humans.
But, nevertheless, the manner of chatting is important. And any international dating site takes care of its reputation, and the moderation team will definitely pay attention if your chats contain bad words or something, that can ruin that.
So, such a chat is not deep as well. Politeness and censorship are above all. And if you don't like the man's communication style and you don't want to chat with him, explain that he is not your destiny in polite form.
If you already communicate on a dating site, then do it efficiently and with a good mood. Otherwise, there is no reason to stay here.
Everyone loses from 'not deep' chats:
The Lady will lose her authority, popularity, potential fans … yes, there are many minuses. And if this happens, the big question is whether she will be able to change the situation and achieve the desired results.
A dating agency that does not make sure that their Ladies and employees follow the rules will lose its partner authority and achievements.
Men will leave, disappointed in the search.
A dating site will be forced to take measures, if the situation is incorrigible.
Who needs this? None of the parties.
Start putting these tips into practice. 
Just pay attention that the manual search of the interlocutor is not prospective on international dating sites.
If you really want to have a lot of interlocutors and fans, so that your profile is noticed by men among thousands of other ladies from the site gallery, you definitely need ChatOS software.
Download extensions for chats [click] and for mails [click] for the dating site, and the automatic system will find you many men for active unforgettable communication and emotions.
And you just accept the chats and enjoy the male attention.
Communicate deeply! 
Any questions?
Ask our specialists