DREAM-SINGLES and ANASTASIA SVADBA | AGENCY MEN LISTS. SENDING INVITATIONS AND MAILS TO THEM.
02.10.2020 17:15
Dear Friends! You have great opportunity to add your prospective male audience to the extensions for translators.
For Svadba.com and Dream-Singles.com, you can create internal lists of men if you have a list of promising interlocutors in your reserve and use it only for your agency within the Ladies of your personal account.
---
HOW TO CREATE YOUR LIST
---
In your ChatOS personal account, make some simple steps.
1. Select the site for which you want to create a list

2. Create a new list and come up with a name for it (up to 30 characters so that the translator displays the friendly name of the list in the extension)

fig 1

fig 2
3. Add men to the list. Open all lists and add men. You can add one man at a time, or you can use the import button. And specifying ID's separated by commas, add as much as you need in a click.

fig 3

fig 4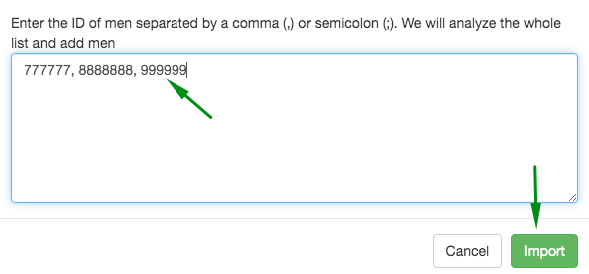 fig 5
4. That's all! After reloading the site page your translators and operators will see new audience of recipients in the extensions for chats and mails in "Send to" section.
Let your employees know about this list and give instructions on how often work with these men and what topics to discuss.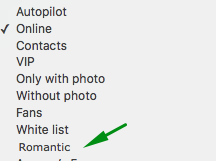 fig 6
5. You can always edit and delete men or lists in your personal account, if necessary.
---
HOW TRANSLATORS SHOULD WORK – HOW EXTENSIONS SEND
---
We can see, that use of "chat+mail extensions" mode brings more results and activity from your lists men.
– THE EXTENSION FOR CHATS will send invitations to men from the agency list who are online on the site at the time of sending.
– THE EXTENSION FOR MAILS will send mails to men from the list both offline and online. You will be able to set up by checking the box which is relevant.

fig 7

fig 8
Pay attention, the "Pro"mode will significantly save your expenses for using the extensions and stimulate your employees to use chats and mails efficiently and increase profits.
Activate "Pro" mode in your ChatOS personal account.

fig 9
Have productive work!
Any questions?
Ask our specialists