HOW TO GET GIFTS ON DATING SITES
03.07.2020 11:52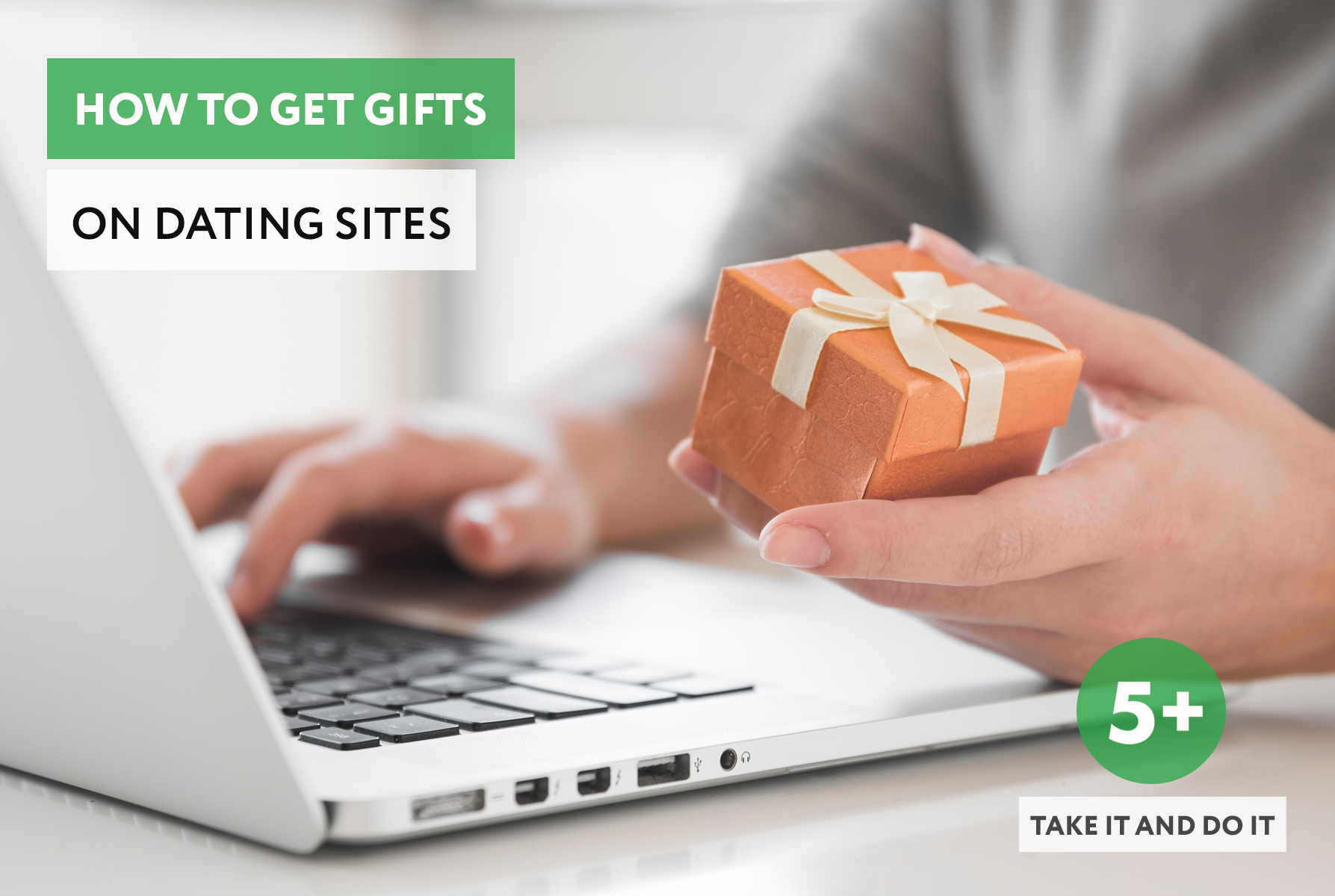 Gifts are desired things for any Lady.
Well, it would seem that there is such an obviously necessary thing in a relationship.
But how to make it clear to a foreign man with a different mentality that you are so expecting a surprise from him?
How not to scare a man with such desires and not look mercantile?
How not to get sanction from a dating site for gift dreams?
Here are TOP 7 TIPS
on how to help a man decide to pamper you
1. Start thanking the man
For any kind words, support, noticing something important about you, remembering something…
For a man, appreciation and gratitude is an incentive to do more and more.
If he understands that you are grateful to him, then the number of his generous deeds will grow.
2. Be the first to make surprises for him
It is in your power and imagination to come up with virtual gifts on a dating site.
There are photo collages where you and he; audio messages or videos (if there is such a service on the site), where you call him by name and say something secret and special; photos of some little things which symbolize your relationship; your own poems:)
And after the presentation, say important words: "Do you like my gift? Are you pleased that I thought of you? Did my surprise inspire you? "…
A man, having received a sign of attention, feels the need to present something in return.
3. Create occasions
Let the man understand that your relationship is a rainbow of events.
So start celebrating these little events.
Create a special mood. Tell your partner that it's so great to celebrate and make it an amazing event.
The man will gradually begin to turn on and want to make a special day even more special for you.
Occasions are easy things. Celebrate personal events or international holidays.
4. Sincerely admire gifts
For a man, it's a kind of "gift ecstasy" to feel the energy of a woman's happiness, to watch her delight because of his actions.
He did it to her.
And even if a man is not too generous, then for his EGO, the feeling "I am a real man – I am the best" is sooooo important.
Therefore, try to admire virtually and say WOOOOW in a chat or letter. In this case he will want to feel like a hero more and more.
5. Convince him of rationality
Foreign men invest in a woman if they see a future.
So, until you doubt that you will have the next chat with this man, you should not wait for gifts.
Convert men into fans, become a promising lady for him.
This is not about a promise of marriage. This is about the fact that a man should feel that without communicating with you, he will lose emotions, inspiration, a feeling that he is a real man for someone.
6. Help him pleasing his close people
For example, a man has parents or children. Be sure to find out when their birthdays are. Keep this info in notes, set reminders. And when the time comes for an occasion take care of how he is preparing to congratulate them.
Did you buy a present? Do you need help? … Advise, prompt, image how his loved ones will be happy, having received one or another gift …
If a man feels your sincere concern, then this is another point, that you also deserve the attention and generosity of this man.
And by the way, when choosing a gift a man will get some facts about things you like … So he will remember
7. Forget about "WANT"
If a man started the gifts topic and ready to know your tastes, forget "I want … I would like to" phrases
For each desired gift you should have your own unique story. If not yet, create one. Tell him it.
About the symbol, the meaning, why this particular object could be a symbol of your special relationship…
It will already be a big dream, but not "I want a ring, because I love jewelry sooooo much"
Fulfilling the dreams of a beloved woman is dignity of a strong real man
Start putting these tips into practice.
Just pay attention that the manual search of the interlocutor is NOT competitive on international dating sites.
If you really want to have a lot of interlocutors and fans, so that your profile is noticed by men among thousands of other ladies from the site gallery, you definitely need ChatOS software.
Download extensions for chats [click] and for mails [click] for the dating site, and the automatic system will find you many men for active unforgettable communication and emotions.
Enjoy your communication and have many surprises with ChatOS!
Any questions?
Ask our specialists