HOW TO IMPRESS A MAN ON VALENTINE'S DAY ON A DATING SITE
11.02.2022 20:25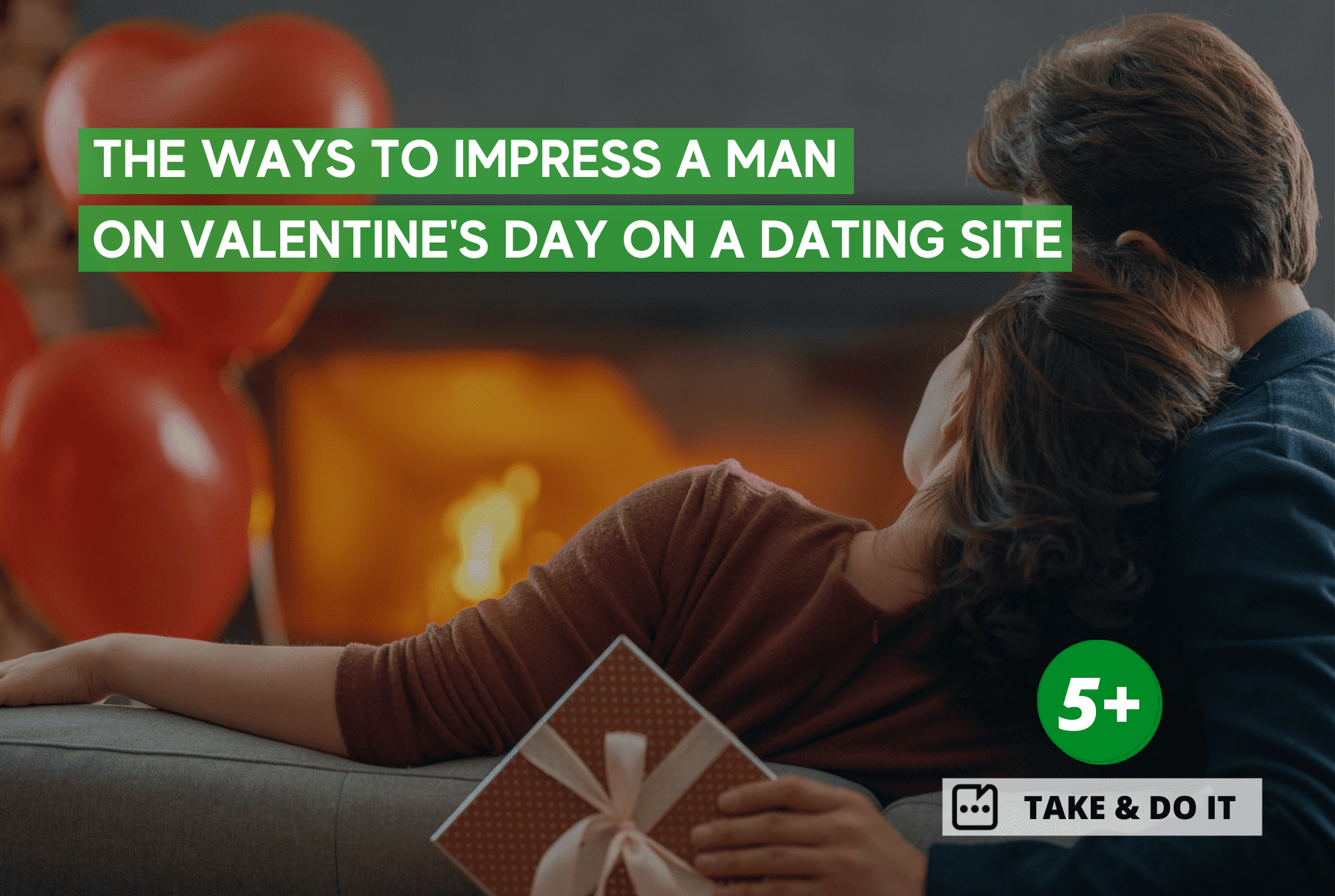 If your goal on Valentine's Day to
• impress a man
• turn communication into a long-term and romantic relationship
• get mutual attention
try something special…
For example, this way
---
Make some actions for a man
---
➔ A couple of days before February 14, tell the interlocutor that you are preparing a super cool, wonderful surprise for him, which he has not received before…
➔ The day before Valentine's Day, inform that tomorrow the man should carefully check his mailbox and be in touch on the site
---
Take care of some things
---
– If possible, record a video with congratulations on Valentine's Day. Of course, it should be a personalized one with special words. It will be cool if it has Valentine's Day style
– Create your story. Let it be relationship timeline
Prepare a set of letters, describe one event in one letter.
One letter is one story about a specific occasion, your feelings, and thoughts, how it was, add a photo of that time.
Even if you did not remember the start of communication, you can easily find all the necessary dates in the ChatOS extensions for chats and mails in the Statistics section.
---
There is a possible set of events
---
• Date of acquaintance (date of the first chat or the first letter)
• Your first Christmas together
• Your first New Year together
• His first gift
• Man's Birthday
• Your Birthday
• Previous Valentine's Day together
• Meeting (if the man came to you)
• Your other events… Remember, each couple has its own story with big victories or vice versa with worries and fear of losing each other
---
Make special photo
---
Of course, it is not necessary to say again how important adding a photo to your story. You know this:)
We only recommend to make your photo story unusual with the help of photo editing.
Make collages, interesting backgrounds, special effects, or choose a funny photo and edit it with some application help that will make you and a man as cartoon heroes
---
What to do on February 14
---
– Come up with a name for your story. For example, "We are together"
– Send prepared mails at regular intervals during the day. Let the man read and respond to each letter (in response, ask him to share his memories of that day)
– After such a mail adventure, schedule the chat
– Arrange a romantic evening on the site and congratulate each other.
A man, who got a sea of ​​emotions during the day, will surely stay with you.
Of course, your boyfriend would appreciate your efforts and be happy to be generous to you.
---
Start putting these tips into practice and get result of your dream with ChatOS extensions.
Download extensions for chats [click] and for mails [click] for dating sites you need.
Enjoy your communication!
With Love, Your ChatOS
Any questions?
Ask our specialists