How to understand male expectations in chats on International dating sites
11.03.2020 14:48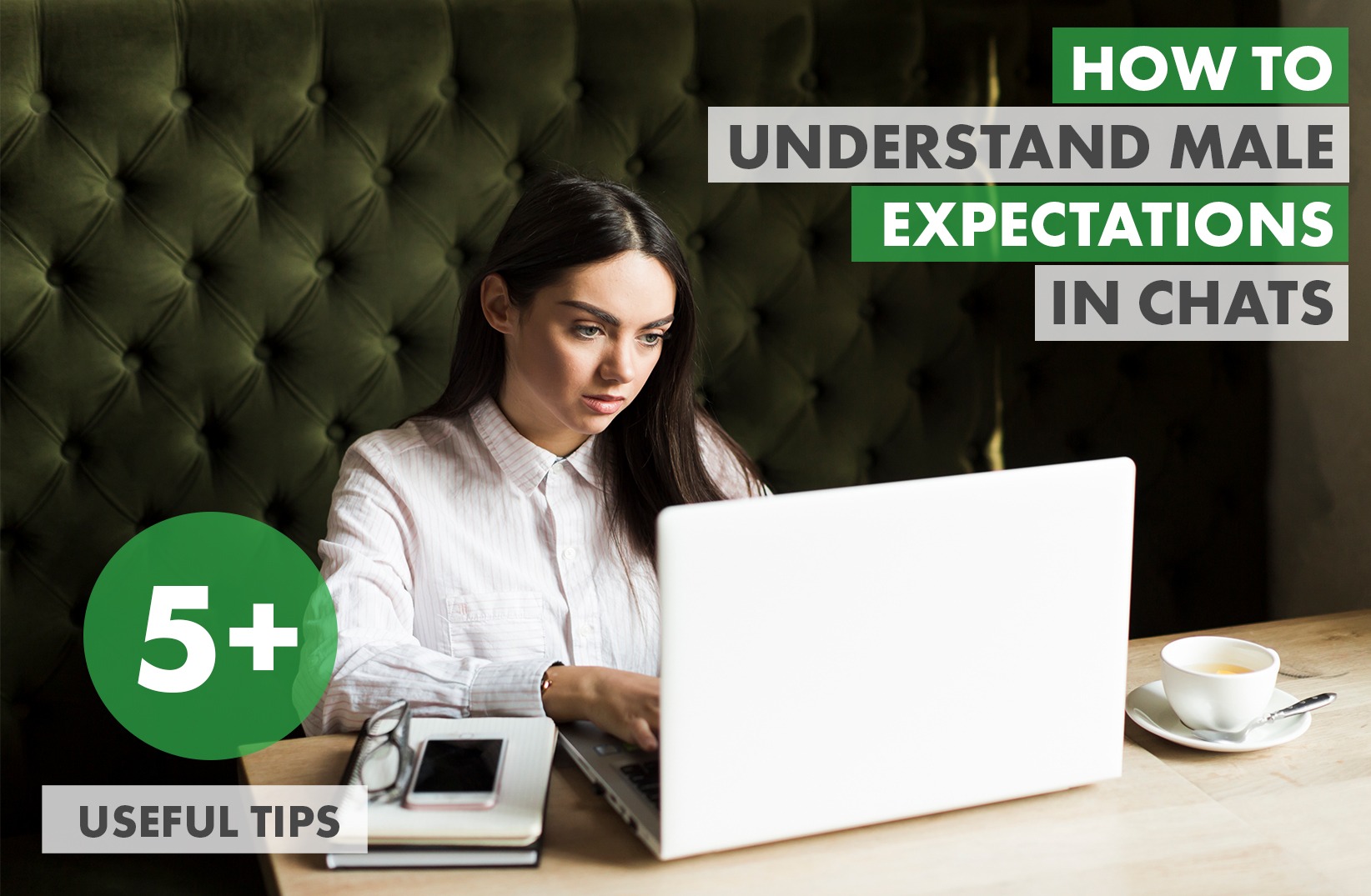 A man starts a chat on an international dating site in anticipation of something interesting to him. And, if, suddenly, his expectations fail and he understands that he will not get what he came for, or it is boring here, he leaves without "bye". Of course, returning is a big question.
Ladies, Translators, Operators, Consultants of marriage and dating agencies – catch 5 tips for communicating with the Men you are interested in.
1. The man's response to your invitation in chat
It is already your understanding of what his interest is. (Of course, if your invitation is not "How are you?") You have begun the conversation in the right direction, because you guessed his interest sending him a right message.
Continue and develop the topic on which he responded, but with progression
2. Attention to details
This means that you need to carefully pay attention what the man says=messages in the chat. Otherwise, if you are passionate about the story about yourself and have not noticed, have not grabbed a trifle in his reply, but continued to lead your topic – this is bad.
Because if he said something, he wanted to say, wanted your attention, become interested and continue to talk about it. So this is important to him. But you talk… about yourself 🙁 Well, okay
3. Understanding – who is the leader here
The topic is interesting. It's great if you have experience or psychology skills to understand that.  But try to determine who leads in the dance 🙂
Do not try to take the initiative if the Man seeks to be more active in the dialogue. Relax and chat, his activity is a sign that he is interested in chatting with the Lady. Give him the opportunity to be a leader.
But if you understand that the Man is not active, you will not dance, but stop or even fall asleep 🙂 in the chat, then turn on the "white dance" mode and lead the Man, warming up his interest with exciting communication and pleasant emotions form. Sometimes Men want to relax.
4. About support
Just think: when do we talk about our problems? When we want sympathy or fresh ideas on how to get out, or specific help. And even if we are wrong a hundred times, we want at least someone to notice something right in our actions or intentions. Is that right?
Otherwise people are silent about their difficulties.
So there is the same in chats. If a Man talks about a problem, then he is waiting for your support. If he doesn't get it, he's upset. If he is upset…then you know.
5. Ask the man
The best way to understand what someone needs is asking.
Surely, each of us has an example when you want one thing, and they try to "make you happy" with something completely different. And you think with disappointment: "Well, is it impossible to ask what I really want and what I dream about ???"
You can always find out what to do.
Of course, to find out and ask, you need to have some skills 🙂
Start putting these tips into practice. 
Just pay attention that the manual search of the interlocutor is not prospective on international dating sites.
If you really want to have a lot of interlocutors and fans, so that your profile is noticed by men among thousands of other ladies from the site gallery, you definitely need ChatOS software.
Download extensions for chats [click] and for mails [click] for the dating site, and the automatic system will find you many men for active unforgettable communication and emotions.
And you just accept the chats and enjoy the male attention.
Have a nice chatting!
Any questions?
Ask our specialists