5 tips on how to start a chat (not about invitations)
02.08.2019 10:00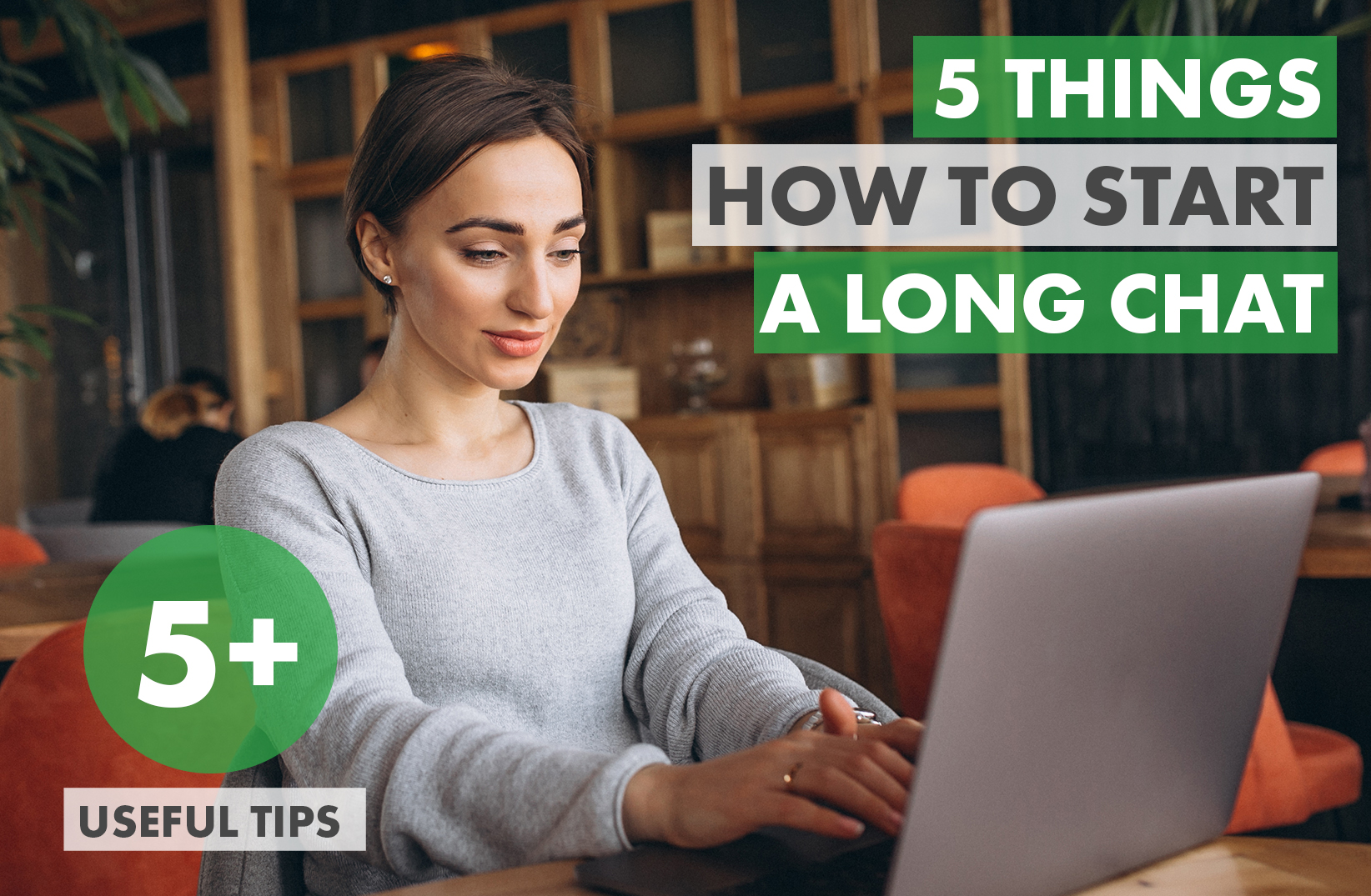 Wow! The man has replied to your invitation to chat. Your chat has begun! What's next?
Catch the rules:
1. No need to greet the Man again if you have already written Hello, hi … in the invitation. Such a repetition is very illogical.
For skeptics, just try saying hello twice when you meet someone in the real life. For example:
You: "Hi! How are you? Do you have any plans for tonight? " He: "Yes, I want to relax and make barbecue" You: "Hi! …".
And now look at the reaction of your interlocutor
There are the same situation in chats
2. Continue speaking on the subject of the invitation to which the Man has responded If he came, then he wants to talk about what was in your invitation. And standard "How are you?" … after the invitation "Have you already watched the Captain Marvel movie?" …. Well, it is not good start. It's like intrigue, and then quickly change the subject and pay off interest. But your goal is the opposite. Isn't it?
3. Do not send just emoji in response Speak with letters 🙂 Otherwise, Man's mood is getting worse.Usually a lonely emoji is regarded as "nothing to say", "have no time", "I'm not interested"
4. Reply IMMEDIATELY Nothing hurts so much as silence in response. A man who didn't get your response after your previous invitation to chat will not return to you again. On the dating site, the choice of Ladies is great, he will find the one who will be in touch for him
5. Give the right emotion in your replybr/> It's like if you return home, you open the door and a your beloved one hurries to you with a smile and a hug. Would you want to leave this place or choose a house where your coming will be like "Oh! you're here. Well, hello:(" Of course not! Show how much you are waiting for the Man who opens your door!
Start putting these tips into practice. 
Just pay attention that the manual search of the interlocutor is not prospective on international dating sites.
If you really want to have a lot of interlocutors and fans, so that your profile is noticed by men among thousands of other ladies from the site gallery, you definitely need ChatOS software.
Download extensions for chats [click] and for mails [click] for the dating site, and the automatic system will find you many men for active unforgettable communication and emotions.
And you just accept the chats and enjoy the male attention.
Meet your men right!
Have a nice and long communication!
Any questions?
Ask our specialists