How to present a Lady on a dating site?
12.03.2020 10:45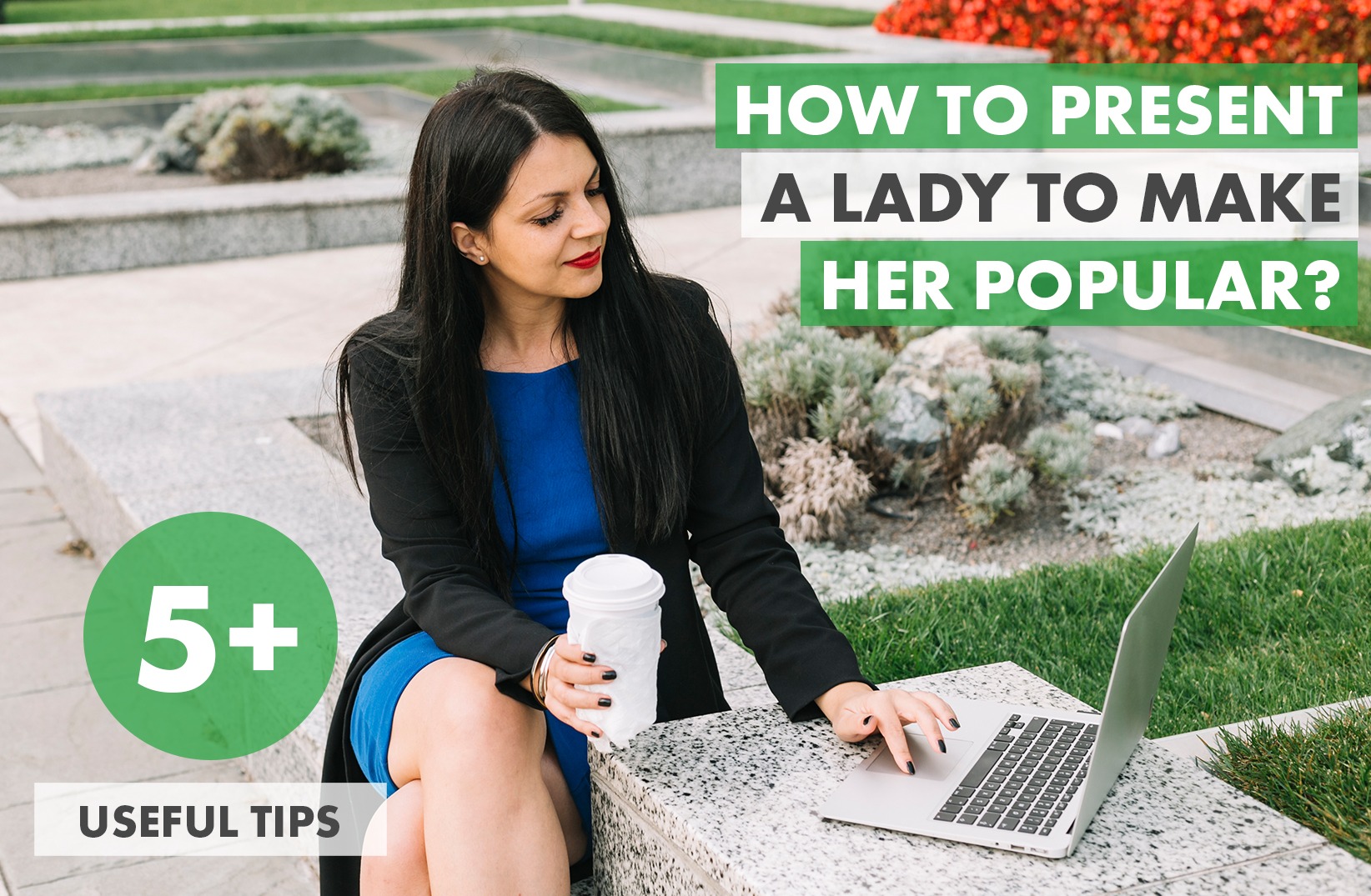 To avoid mistakes, catch some advice.
The presentation has two sides:
1. A dating agency uploads a profile on the site
2. When a Lady, or Translator, or Operator organizes search.
This article is about the first paragraph. There is help in presentations for administrators, managers, heads of dating agencies.
1. Profile photos are an important point. Men love with their eyes. Therefore, the pictures should be special.
The "special" concept is different for everyone. Important: Your images determine the audience of your potential fans and search results. Therefore, think about whose attention you want to receive and come up with scenario for photo session.
Upload at least 5 photos in the profile with different locations and stories.
2. Private album is recommended thing. And it does not depend on the age or purpose of staying on the site. Just determine the level and model of privacy for yourself.
For some Ladies, it's ok to make photo in bikini, but for others it's ok to make romance or a mysterious photo without any undressing 🙂
You can always come up with a private story without showing something too private for you, but in a way that will cause mega interest of a man.
3. Profile description. If someone thinks this is standard procedure, then this is a mistake. Standard descriptions in a way "I'm beautiful one is looking for the wonderful one…" this is NOT a good presentation. It means you have no presentation at all. And you will not have male interest.
After reading the description it's great if a Man doesn't want to close the profile and forget about the Lady.
Description should be a unique feature, wow-effect for Men. If you cannot write creatively by yourself, find the person who will do this for you. This is very important.
4. Video presentations in the profile are extremely great thing. Video content is a reality, and Men want to look at a Lady and make sure whether she is really such a beauty, as in the photo. Video is your ad.
The right, interesting stories and emotion are all that is necessary for the male interest. To understand what a video presentation is, catch an example.
There is a trailer for the upcoming premiere of a Hollywood movie. If it's successfully filmed, then we are inspired and want to watch the movie as soon as possible. If not, we are indifferent, and we look for another film.
5. Care about new content. What is this for? Well, besides the right mood, the Lady should take photos, make videos, record voice messages (if the site has the opportunity to share them) in order to be interesting to Men all the time.
If all the above is organized by the administration of the agencies, then it's time to move on to component No. 2. There is about Lady's presentation in the searching process on the site for Translators and Operators.
The next article is about it!
Start putting these tips into practice. 
Just pay attention that the manual search of the interlocutor is not prospective on international dating sites.
If you really want to have a lot of interlocutors and fans, so that your profile is noticed by men among thousands of other ladies from the site gallery, you definitely need ChatOS software.
Download extensions for chats [click] and for mails [click] for the dating site, and the automatic system will find you many men for active unforgettable communication and emotions.
And you just accept the chats and enjoy the male attention.
Bright Ladies and presentations! 💚
Any questions?
Ask our specialists