What kind of photos are the best for sending in chats and letters to men on international dating sites
07.08.2019 12:00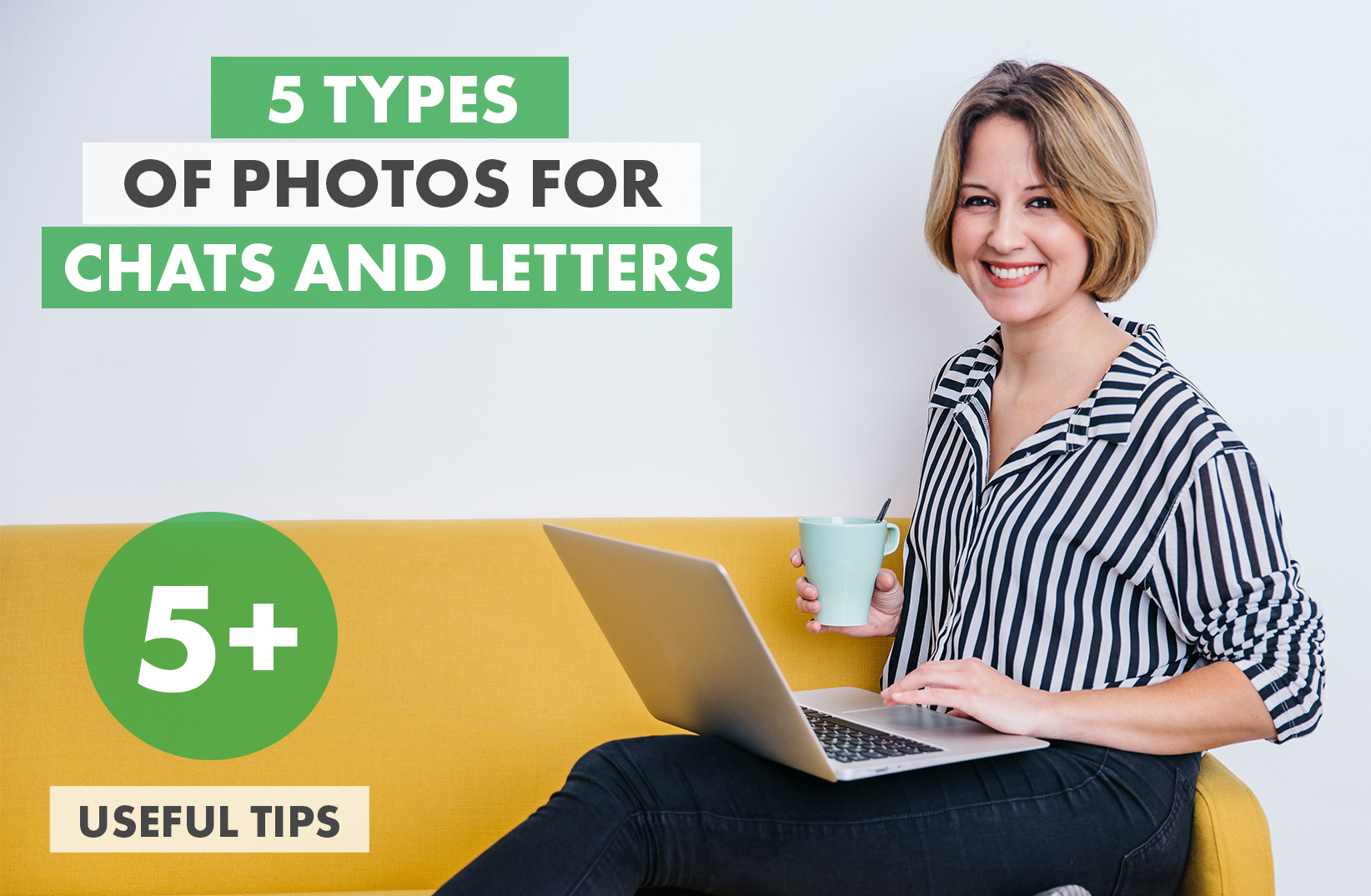 1. Photo in process
The photo about "doing" is the most interesting. Whatever you tell the Man about yourself, try to care that there is a photo about it. A man will surely look and appreciate it, and will receive joy, as if he becomes part of this process with the Lady. Well, how it is possible not to watch the photo, where she got soiled in flour, preparing cheesecakes. He will wait for the new story with impatience. Make photo of everything you do and show it to your Fan.
2. Emotion picture
Remember: "I am just beautiful here" photos are everywhere. Men are already tired of them! And, if those photos attract the attention of men, it is not for long time. Just scroll, switch to the next Lady… so on Do not be afraid to send photos where a Lady (as it seems) foolishly laughs or wonders, or cries, or happy, or has funny pose. In fact photo where the Lady is real. Men, especially foreign ones, are overdosed with the gloss. Unemotional model photos and artificial life are reason he came to the site for real emotions. There is a conclusion: if you want a long interest in yourself, share "emotions" photos.
3. Open him your life
High-quality Lady's profile on the site is great. But! In fact, there is an information for ALL, about everything and nothing. Now just think how much all of us love to look into the windows, or watch stories, reality shows … Why? Because a real life, processes, actions are there, but not fictional ideal image. A man will be happy if you discover real life for him. Such photos are especially interesting. Tell the Fan more and share a photo about it.
4. What happened and what to do
Well, this is an important thing. Show photos of events, ask for advice when emotions are still fresh and tell him about the day in pictures. Share something special that a lonely man doesn't get with daily routine in life. Sharing impressions only in words is boring, but with pictures is awesome! Send a photo where the Lady shows her cat after today's haircut 🙂 Laugh together. Well, or whatever happens in the life. Send yours, and offer the Man to do the same, showing his day to you.
5. Help me choose
Offer your man to be your assistant and show that his opinion is valuable to you and without his feedback it would be very difficult to make decision. Often, for a Lady it is almost an impossible mission to choose something. Get rid of your doubts, ask your man to help you in choosing this or that outfit, first or second apartment, to determine which your hairstyle is better, etc …
Start putting these tips into practice. 
Just pay attention that the manual search of the interlocutor is not prospective on international dating sites.
If you really want to have a lot of interlocutors and fans, so that your profile is noticed by men among thousands of other ladies from the site gallery, you definitely need ChatOS software.
Download extensions for chats [click] and for mails [click] for the dating site, and the automatic system will find you many men for active unforgettable communication and emotions.
And you just accept the chats and enjoy the male attention.
Let your communication be your special photo story that no one wants to interrupt. Send photos!
Any questions?
Ask our specialists