How does the first letter to a man look like?
17.10.2018 12:00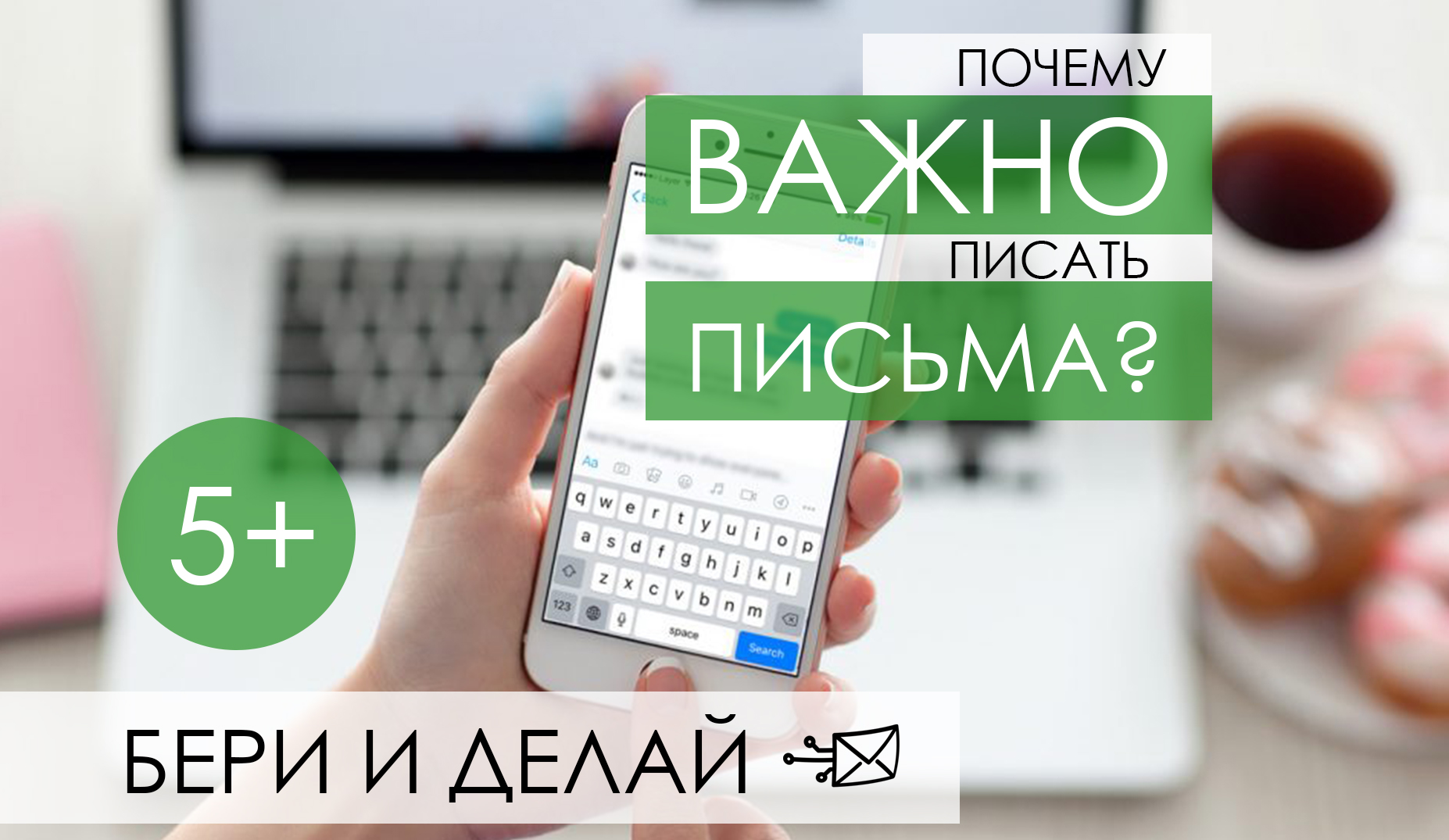 The first impression can not be made twice – this is an irrefutable fact.
According to it each person does his best, so that the first meeting, the first date and the first acquaintance was successful and maximally opened the person from a good side. The letter is not an exception. And do you know the way a letter should be to become impressing, remembering, and provoking positive emotions? Catch another batch of tips that will help you improve the quality of communication.
Easy – even if the recipient of your letter is very serious person, holds a high responsible position, this does not mean that it is necessary to talk with him about globalization, the problems of life and non-existence as well as about the economic and political development of something) Quite the opposite. Communicating on serious topics it is not for him, he is full with it at work. And believe me, if he had a lack of such communication, then he probably did not come to the dating site. And, accordingly, he needs ease, stress releasing, abreaction and human soul communication.
Interesting – most of the ladies are fond of telling about their personal qualities, experience and life, as in the CV form, thinking that this maximally attracts the attention of a man and reveals it as a person. It's all a myth. It's just like you are talking with someone who talks only about himself.) More interesting information is the story that happened to a lady recently, this is what will make him smile and look at it as a relaxing film from the side.
Positive – if a particular action brings out positive emotions, then a person does not remain indifferent, he will seek to get them again and again. So a man runs to a woman who looks at life through the prism of positive emotions, rather than "loading" with her pain experienced negative experiences and failures. She inspires him with her lightness, and does not press the negative. It is important that the man smiles while reading your letter.
Neither long and nor short – how to "guess with the size" of a letter? Some ladies write 5 sentences, and some are ready to write several sheets of text. Which is better. The most optimal volume of text for the first letter is 15-20 sentences.As it is the amount of information a man can take with interest and write an answer within 15 minutes.
Male-oriented – another of the ladies' delusions is to write about herself. And of course, how to write the first letter about a man, if the amount of information is limited? Maybe so, and already from the second letter there will be more information that will be opened to you, but the first letter should be emphasizing, written about the man, about his surrounding, the way he lives. For example, if he is from Germany, he probably knows about the Octoberfest festival, that BMW is feature, which every German proudly likes to talk and hear.
Пусть Let your letters become special! Make them unique using our tips. Test our extensions for chats and letters, learn all their capabilities, we are waiting for feedback.
Start putting these tips into practice. 
Just pay attention that the manual search of the interlocutor is not prospective on international dating sites.
If you really want to have a lot of interlocutors and fans, so that your profile is noticed by men among thousands of other ladies from the site gallery, you definitely need ChatOS software.
Download extensions for chats [click] and for mails [click] for the dating site, and the automatic system will find you many men for active unforgettable communication and emotions.
And you just accept the chats and enjoy the male attention.
Sincerely, the ChatOS Team!!
More useful knowledge of working on international dating sites – here
Any questions?
Ask our specialists