What men should be denied to get services
12.11.2018 12:00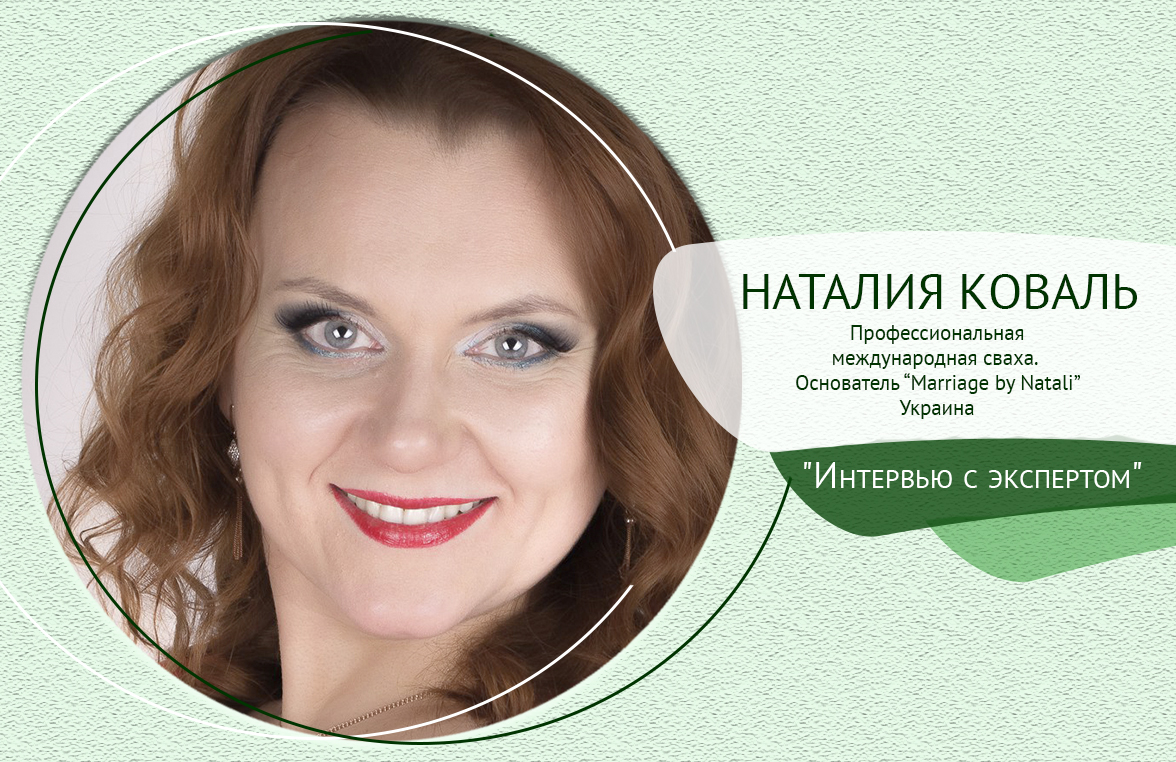 Our expert is Nataliya Koval. She is a professional International Matchmaker, Founder and Owner of the International Matchmaking Agency Marriage By Natali
Who gets my refusal
Initially, I look at the man like my brides could do it. I think why would a lady fall in love with him. It helps me to evaluate him in a right way as a groom and his advantage over other men
For example, there was an American of 35 years old, who considered himself handsome and was very proud of dancing salsa. Last year he came to my office to get acquainted with a lady, and this year he came to attend personal consultation. He said that he works as a policeman in prison has income of about 60 thousand dollars a year. He has hard work and, in order to balance himself, he is engaged in salsa: he dances and teaches it. This fascination is close to him because of his Mexican descent, and he has found the harmony in life by this means. Let's notice, most of our men find harmony by drinking ((
I ask: "Where do you live? What is your house like? Do you rent it, do you live by yourself?" After that I can clearly see his worldview and mentality. He says: «I live in a mobile home (trailer). In fact, Americans pay a lot for rent or a big tax. That is a responsibility and it requires having some income. Costs of mobile home are less. Actually, it's reasonably: he saves money for buying house. That's correct. But he lives in a trailer with a three-month old child from a former girl because he thinks that they can not be with her together, but the child needs to be raised.
I can not take responsibility to introduce him to anyone of my brides. As far as I can see, the man is not ready for a new relationship, neither financially nor morally. Maybe he will be lucky to meet a lady by himself again and she would agree to have relationship with him. But it's a new responsibility.
Professional matchmaker will not offer the bride to come to a meeting with such a guy no matter how handsome he thinks he is.
Since this man came to Ukraine to change the venue I offered him to visit some interesting places close from Kiev as a tourist to go to interesting places, talk with people, carefully get acquainted with the ladies, observe Ukrainian people lifestyle. We have drawn up a plan for his personal growth for the next 3 years and maybe we will hear from him again.
Another man called from Bahrain. He is an Egyptian, he works for a construction company, lives in a dorm where the kitchen, toilet and bathroom are shared on the floor. He says he earns about $ 1000 a month. I ask how does he see his life in future. I tell him about the upcoming expenses, that he will have to buy expensive air tickets for a girl, care about her, etc. He replies that she will work. I ask "Excuse me, where and how?" The answer is: "I do not know."
We made a personal growth plan for him and decided that he would first grow professionally, and then I would help him to look for a couple.
Those cases when La Strada saves brides who married an Oriental handsome man. She gave a birth to his children, she wants and can work, but he does not allow her doing it, because of personal jealousy and his culture rules…And everything goes nowhere. She wants to take the children and fly to Ukraine, but he does not let her. This is the cases when naive girls have fallen into the network of oriental storytellers.
Anyway, a man has to realise that if he wants to get married then he has to ensure stable financial situation, house and his emotional balance for the family.

Recently, I denied a beautiful Arab singer in getting services. A handsome man is 50 years old, he is rich, popular, speaks about family values, and from the proposed options he likes only one profile of a 20-year-old girl whom I put in actually for checking. When talking to a man it turns out that he does not trust women, he is dating and dump them if the relationship get more serious.
The man needs serious therapy, but he is not ready to change anything in life.

After our conversation with a man, I offer him to look through the brides profiles most suitable for him from my point of view, and then I suggest him adding profiles those whom he is interested in. This is a kind of test. Usually all men choose the profiles of 20 similar ladies)))

Why professional matchmakers do not give the full access to the ladies database for a man? What is the sense in it?Because if a woman is given 100 man's profiles, she will choose only one man. And if a man is given 100 profiles, he will choose 20. But if we give 20 different men the same 100 profiles they will choose the same 20 ladies! This is the way our subconsciousness work.
The woman will choose the one who has the strongest chromosome set of the male according to her opinion. And a men will choose a recessive type, a blonde with cute features, like Barbie doll. It does not depend on his age. The visual factor takes over. The "reasonable man" still includes a common sense factor: «How much will this wife cost me and whether she will wait for me from a long trip». Although common sense does not always win.
I analyze the profiles of those whom he chooses and say him: these are suitable, and these do not suit you because… If I see that the meeting has absolutely no prospects, and this is clearly a bad experience for him I honestly will tell him about it.

To be continued…

More interesting interviews with experts – here
Any questions?
Ask our specialists