The letters which are read by 70% of men
18.06.2020 15:27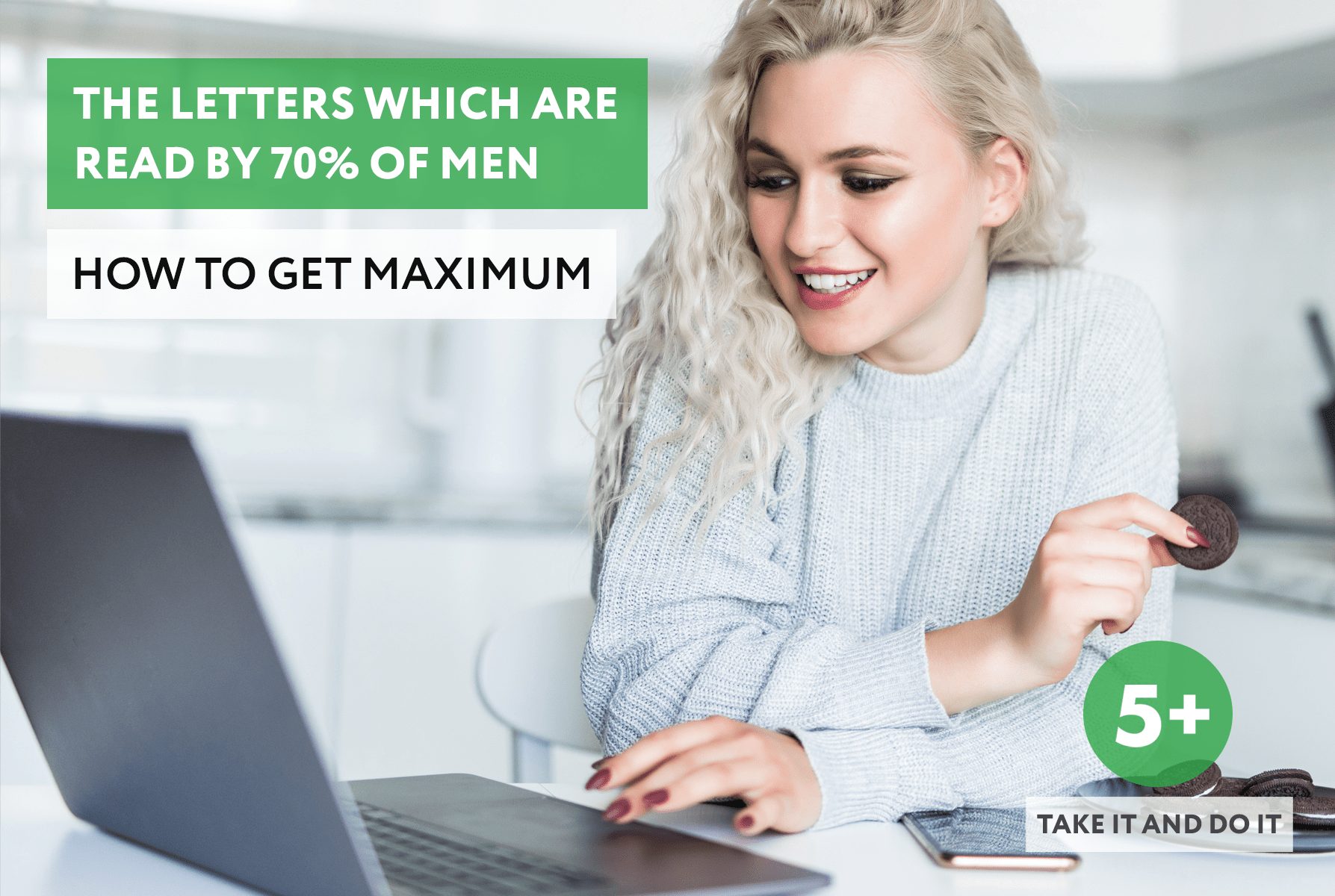 THIS IS ABOUT HOW TO EARN MORE
There is the reality:
70% of men read letters after paid chats and 40% of men respond them
Now take a break and estimate how much you would add to your balance, following the golden rule to send a mail after each successful chat and transfer the above 70% and 40% into the money equivalent?
---
So IF YOU WANT TO EARN
Send an email after every successful chat!
And when you create a letter after the chat, follow the 5 TOP rules:
1. Share your impressions about this particular chat. Make the letter emotional and let know which fact or which remark "make you crazy" in a good sense of the phrase.
---
2. Tell him what thoughts or fantasies this chat has prompted you. And try to narrate emotionally. Ah! Oh! Wow! OMG !!! Ups … Mmmmm! Really ???
Just don't overdo it. Everything is good if it has limit:)
---
3. ALWAYS attach a photo according the topic of the letter. You can add few photos. But do not send the same type. And in the letter text hint that proof of the words is in the photo. Of course, it must be true.
---
4. The name for the photo should be intriguing. Even if it's only one word, but it has to born interest to look inside.
---
5. Let him understand in the letter that you are waiting for respond with his "secret thoughts" and a photo, and it's so great to communicate and inspire each other in real chat, and then tell and show secrets in letters.
And in order not to forget about this important thing, Translators and Operators of agencies with PRO mode (now it's relevant on Svadba) will know for sure that their chat is paid and after it, by clicking one special button, they will immediately send a mail which a man is waiting.
Such notifications after a paid chat and your sending mails will help you to earn money (of course, if you want extra 300 bucks to your usual monthly balance)
If you don't use "Pro" mode, but you are interested, you can do it in your ChatOS personal account

If you want to know more about PRO mode, ask us. Skype: chatoptimizer.com
Great balances to you!
Any questions?
Ask our specialists