NEW AUTO TRANSLATOR IN THE EXTENSIONS
14.08.2020 12:16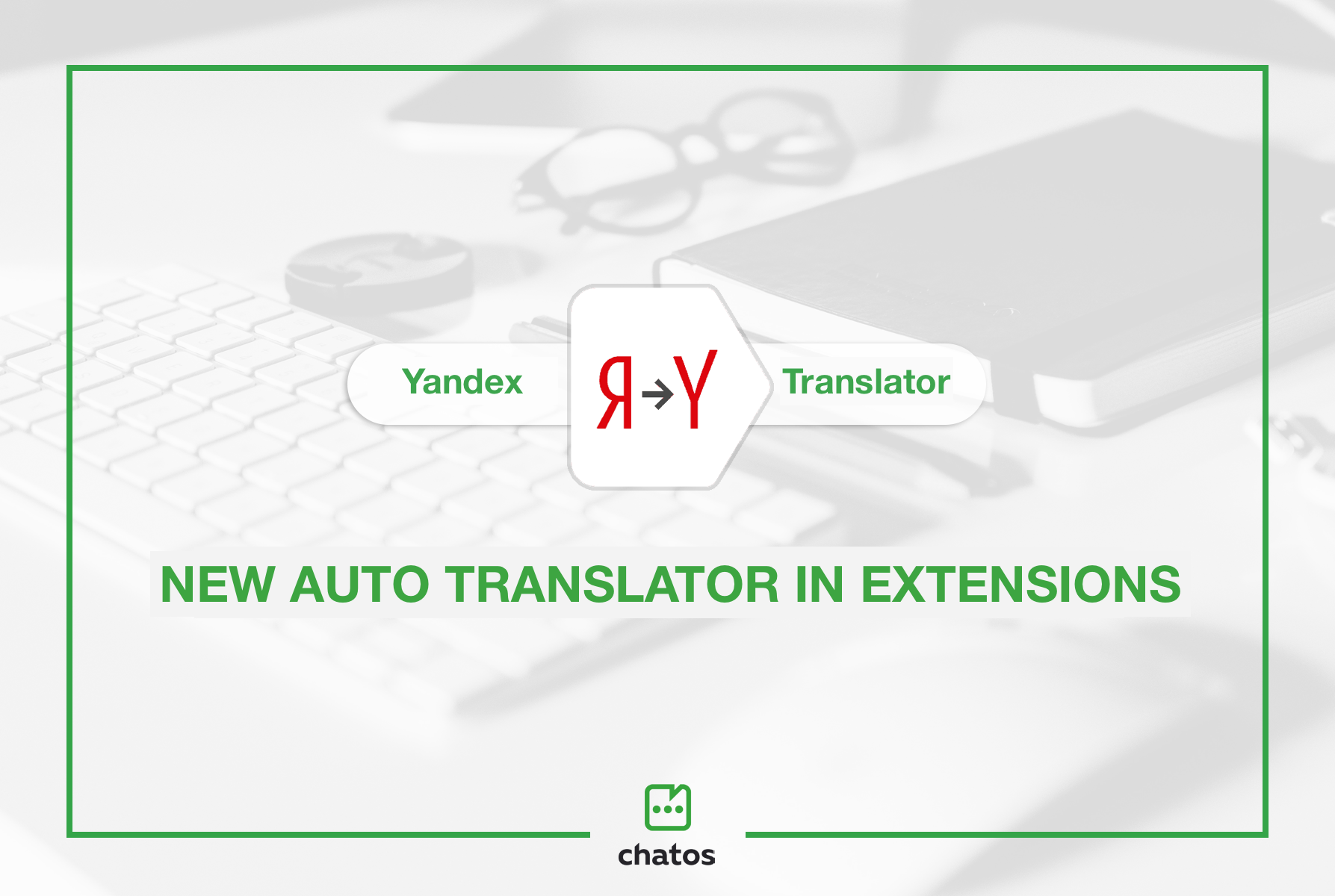 Dear Partners! There is news about the work of an automatic translator in extensions for chats and mails.
The ChatOS extensions use Yandex Translator to translate the phrases of ladies and men.
Until recently, it was the only free and well-functioning translator available for use in our market.
The reality is that Yandex has cut the possibility of free translation in software, and from August 2020 it will be available only in a paid mode.
We know how much the majority of users need help of auto-translator and
the new Yandex neural network translator has been successfully integrated into the ChatOS extensions.
NEW TRANSLATOR'S FEATURES
The peculiarity of the neural network translator is that in sentences it works not with fragments and individual words, but with the entire phrase. The translation turns out to be coherent, but not by a set of separately translated words without meaning.
The new translator will take into account the semantic connections within the sentence, understand the context and quickly produce harmonious phrases that the man will understand.
Translation into English will be done from any of your native languages. Relax and communicate perfectly without knowing English.
EASY TO USE AND ACTIVATE
We have tried to implement the best and most comfortable solution for you, so that the results of your work please you.
As we previously reported, the use of the translator will be a paid service with a symbolic rate.
Convenience is that the translator can be activated individually for the profile, if needed. You don't need to pay for a translator if a lady doesn't need one.
FREE START
Dear friends! Thank you for waiting for the integration of the new translator in the extension.
We are grateful for your understanding, and until August 16, you can use the new translator for free.
And then follow the news. The next post is about the translator will be with details on how to activate it
SITES, WHERE THE TRANSLATOR WORK
The automatic translator is connected to the extensions for chats and mails on the Anastasia Svadba.com, Find-Bride.com,Prime.Date, Dream-Singles CharmDate.com, Dating.com websites
YOUR LADIES ARE IN PRIORITY
We are glad that your ladies have a clear advantage.
Easy and understandable communication is a guarantee that a man will prefer a lady with whom he has full understanding, and will stop communicating with ladies whose phrases are far from his perception and do not carry semantic content.
Enjoyable and easy communication to you!
Any questions?
Ask our specialists