WHAT IS NOT ALLOWED TO WRITE ABOUT IN THE FIRST LETTER TO MEN
12.03.2020 16:29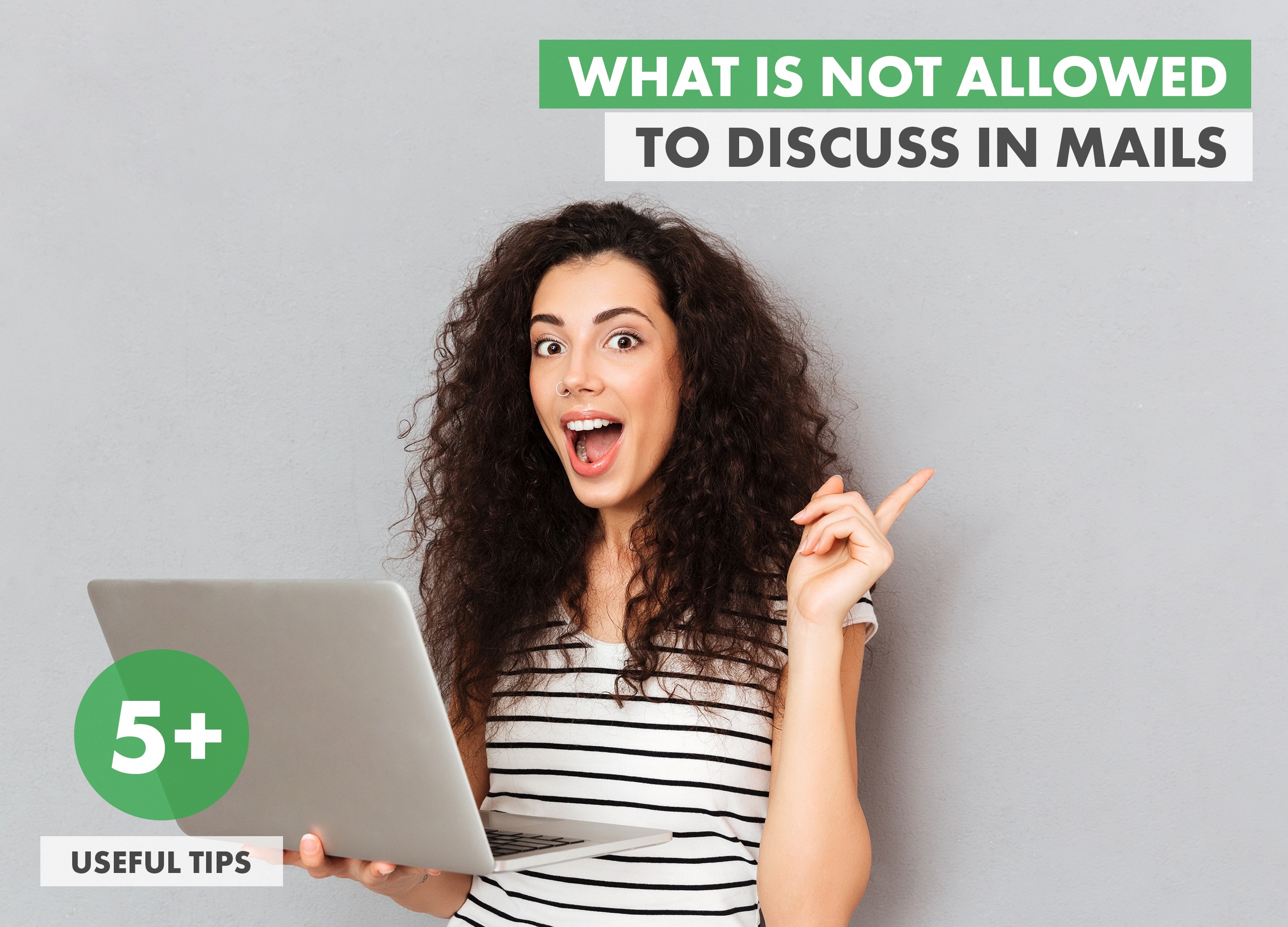 Society and the rules of etiquette tell us about what can be done, and what is absolutely not allowed. Of course it is the personal right of everyone to do or not to do, but if your goal is to catch an eye of a man, get his affection, then 5+ column shows what it is worth keeping silent about, rather than saying. 
1. Problems, illnesses, failures – in our Slavic mentality it is an ordinary thing to tell how bad it is to live in the country, how terrible a person feels, there are a lot of problems at work and the boss is not a good person. As for the mentality of foreigners, it is inappropriate and bad tone to complain about everything that we have listed.
It is peculiar for a person to run for inspiring, relaxing things which motivate him, rather than depresses.
2. Unsuccessful relationships – whatever happens and how the circumstances happened in your, but the fact remains, a person deserves more respect when he does not talk about how bad his former partner was, but rather with dignity says that it did not work out because of life circumstances, but there is no negative, conclusions were made, there is experience and the desire to go further. Do not think that your failures and resentments will cause good emotions and make you respect more.
The only thing that can be caused is pity, and this is the most horrible feeling one can experience in relation to anyone. In no case it will make the foundation for a successful relationship. Similar attracts similar, remember this.
3. Politics, religion – in general this paragraph does not require comments even for people who know each other well, and even more so for people who are little acquainted or unfamiliar. Of course, if you do not set a goal to ruin the relationship and leave an unpleasant impression.
You will never be able to find out how important this or that topic is for a man, how he was brought up every day and what political and religious states he has in his head.
4. Material condition – whether you are super successful and wealthy or on the contrary need support it is very indecent to talk about the material side. If you say that you are independent and successful, it can alienate a man, since he is oriented to find a soulmate who is spirituality close to him, and you show emancipation and independence first of all . You can be thrice rich, be on a par with the man in financial terms, but this will not become a priority for men if you do not have the qualities that he is looking for, alas, it will not be your indicator.
And conversely, focusing on your insolvency, you can emphasize the fact that you need a man only to satisfy your material needs.
5. About yourself, the best and the most beautiful woman – you definitely need to love yourself and appreciate yourself and then people around you will love you as well. But, excessive self-centeredness and self-obsession can make the opposite effect. A fine line exists between the fact that you present yourself and the fact that you are capturing yourself and through concentrating purely on yourself. Remember that too much, is not good. Do not list positive qualities, as in the CV form. Information about yourself should be no more than 45%. And in the first letter it is up to 30%.
Start putting these tips into practice. 
Just pay attention that the manual search of the interlocutor is not prospective on international dating sites.
If you really want to have a lot of interlocutors and fans, so that your profile is noticed by men among thousands of other ladies from the site gallery, you definitely need ChatOS software.
Download extensions for chats [click] and for mails [click] for the dating site, and the automatic system will find you many men for active unforgettable communication and emotions.
And you just accept the chats and enjoy the male attention.
Let the letters you write give you and your interlocutor only positive emotions!
Sincerely, the ChatOS team!  💚
Any questions?
Ask our specialists