FIRST BUT NOT LAST! HOW TO GET SECOND AND NEXT CHATS ON DATING SITES
16.07.2020 13:26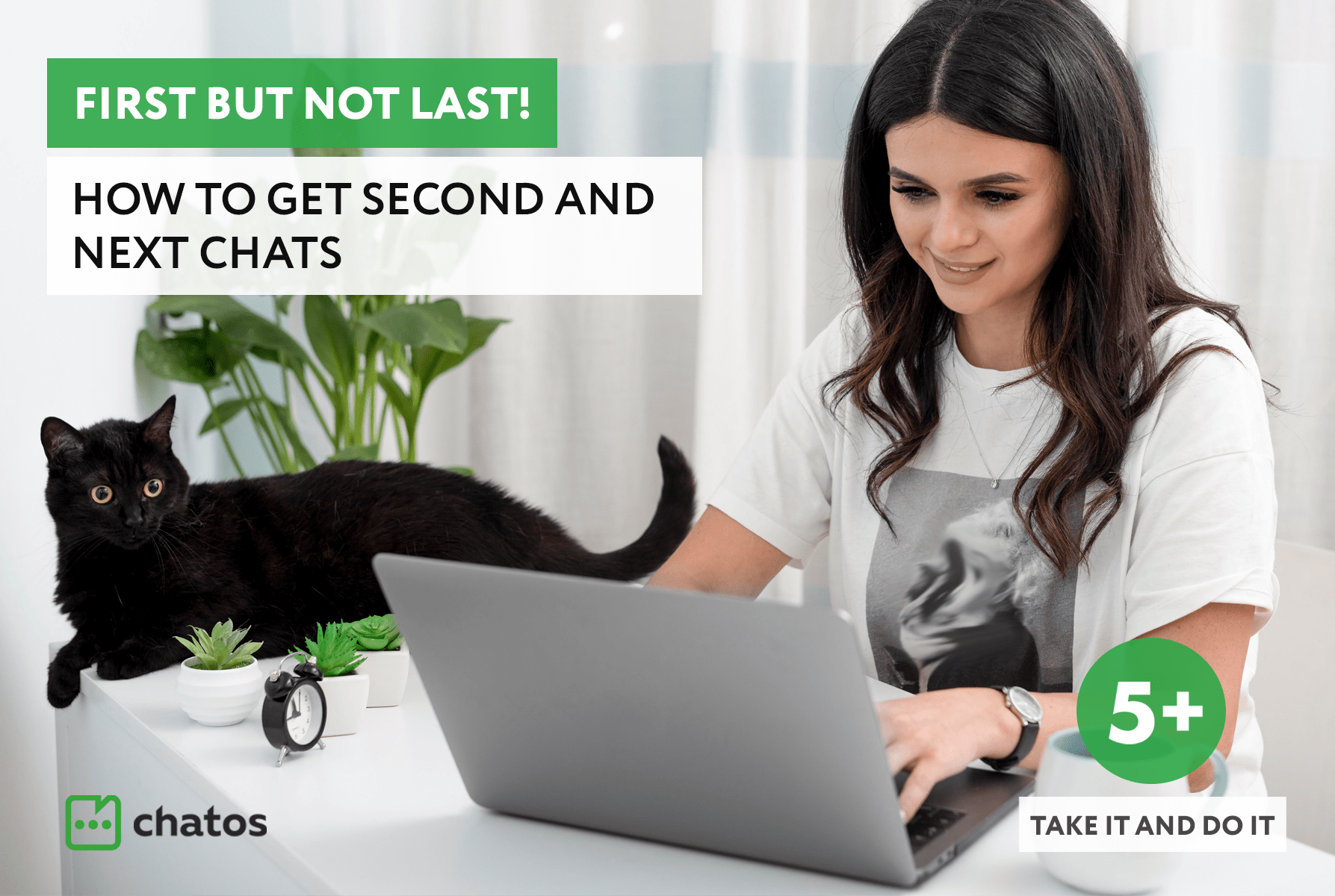 If you understand that there is no spark and confidence that you are interesting to a man, and communication will continue, you need these 5 tips.
HOW TO QUICKLY FIND COMMON POINTS OF INTEREST WITH A NEW MAN
As soon as first conversation has begun, go to Google and find out:
1. Based on the information in the profile or words of a man about his place, find out the features of his city, country and local places.
Look at interesting facts, the latest news …
Use this knowledge in communication.
Just imagine, two of your new friends.
The first one tells you: "Hello! How are you? How is your day?" And you answer: "Well, it's ok, and yours?" He: "Thanks, I'm fine." What is the next?
The second one, having learned where you are from, will ask you with emotion: "Wow!!! I know there is an old pedestrian street with a tower in your city! Do you often walk there? Do you live near? " And you are already involved in the conversation animatedly and say: "Yes, this street … blah blah blah …"
It's clear which dialog is more interesting, right?
2. Learn a profession or company where a man works
Occupation is a good topic. Knowing the background information, you will already have a lot of questions, assumptions and reasons for admiration.
He will like it. Men have two peaks of achievements and realization in life: professional field and happy relationship.
Start praising him for the first point, and build the second one together.
3. Pay attention to the age of the man and search, which trends was in his youth: music, fashion…
Most men on dating sites stay in their 20-30s and exited by discussion of such interesting topics.
You can build chat on these trends and find exciting common topics.
4. Catch any important part. For example, a man has a dog. Do not limit to the question "what is its name?" Be sure to find out the breed.
Read on the Internet what is characteristic of this dog.
Then demonstrate your knowledge, clarifying the details of the dog behavior and life.
It applies to any hobby.
The man will be delighted that you are on the one way of his interests.
5. Read the characteristics of a man according to his horoscope.
And then share your intuition, saying that it seems to you that he has special qualities like… (of course, talk about strengths).
Most likely, you will be right and hit the goal.
If a man realize that a woman feels him, admires him or his actions and his really strong sides, he will be with the woman.
Let's sum up:
When you competently talk or ask for details, a man will understand that:
Firstly, you have something to talk about.
Secondly, you are really seriously interested in him.
Thirdly, your communication is easy and exciting.
Such a first chat, as a rule, turns into a second one.
---
Start putting these tips into practice and get income of your dream with ChatOS extensions.
Download extensions for chats [click] and for mails [click] for dating sites you need.
Enjoy your communication with ChatOS!
Any questions?
Ask our specialists