How to avoid breaking on a dating site
11.03.2020 15:30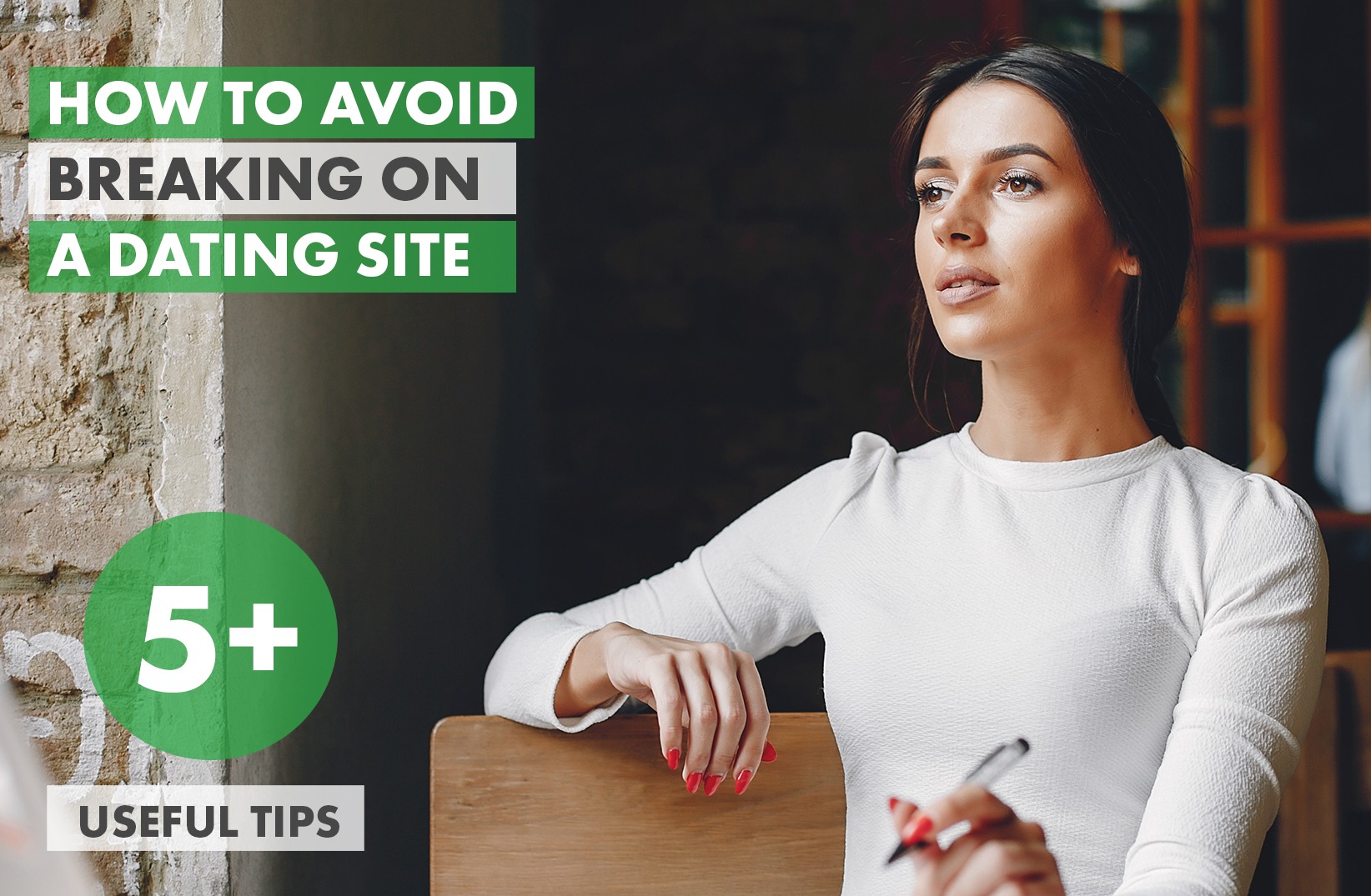 Do you feel that degree of interest is starting to subside? Is something wrong? Is a man losing interest?
Analyze, maybe you make communication mistakes described below.
If all is well, that's is great, but take note of what Men do not usually like.
Ladies, Translators, Operators, Consultants of dating and marriage agencies, who are in searching on international dating sites, There is an article about wrong communication.
If a man is interesting to you, and you want to communicate and find out more, then do not do this 👇:
1. It is not clear what you talk about
Perhaps, English may not be your strong side. And they told you: "Not knowing the language is not a problem at all."
But, if a Man does not understand or understands poorly, communication will stop. Comfortable and easy communication is very important.
A man will not try to solve the riddle of your every message.
Something in English, but with absurd meaning is unlikely to be interesting for a Man for a long time, if he is not a fan of puzzles.
Upgrade your English or choose a quality translator.
And if these two options are not for you, there is a recipe. Try to find a Man who will be happy to become your teacher:)
Maybe there are not many of them, but until you complete the whole program of learning English, communication will not stop 🙂
2. Long Typing
Here's about: "Men are impatient." Chat should be live and without big pauses. Long typing is bad. First, the Man is nervous that time is wasted; and secondly, he does not want to sit and wait for an answer for a long time.
Also "Men are jealous". In this case, the logic of Men is: "Hmmm … it takes a long time for replying… so, she is busy… she communicates with someone else…  I'm leaving !!!"
3. He is not a hero
Any normal Man (strong or weak) is a hero in his dreams. If in real life he is used to being a hero, then it is important for him to keep his position.
If a Man is far from being a hero among Women, then he lives and dreams that he will someday become a hero for someone and someone will see his strengths.
Find strengths in your Man. Treat the Man with admiration, of course, if you are interested in him.
Heroes do not leave their lady, even if she is not weak at all.
4. Competitors
While chatting with you, the Man continues to receive invitations to communicate from persistent Ladies with interesting intriguing messages. If he is distracted, he goes for chatting with another Lady.
What to do to prevent this case happening. Firstly, to exclude the mistake number 2 about "long typing". Remember, while he waits, he looks at others.
Secondly, take his interest and attention. A man came to get emotions, but not to beg for them.
If there is no inspiration, he will go to search them in another place. The law of relations.
5. Fear of losing
Do not be afraid to lose. Do not talk with the Man about the competition and the gallery of beautiful Ladies on the site, about someone else, about possible betrayal…  In other words, do not be jealous on the dating site (however, the same is in life)
If you talk about others, it means pushing him to others. Someday, he will do it.
Be confident in yourself!
If you present yourself as the best partner for him, then the Man will be sure of it.
Start putting these tips into practice. 
Just pay attention that the manual search of the interlocutor is not prospective on international dating sites.
If you really want to have a lot of interlocutors and fans, so that your profile is noticed by men among thousands of other ladies from the site gallery, you definitely need ChatOS software.
Download extensions for chats [click] and for mails [click] for the dating site, and the automatic system will find you many men for active unforgettable communication and emotions.
And you just accept the chats and enjoy the male attention.
Long and pleasant communication!
Any questions?
Ask our specialists