Expert advice. Three whales for dating business.
09.04.2019 12:00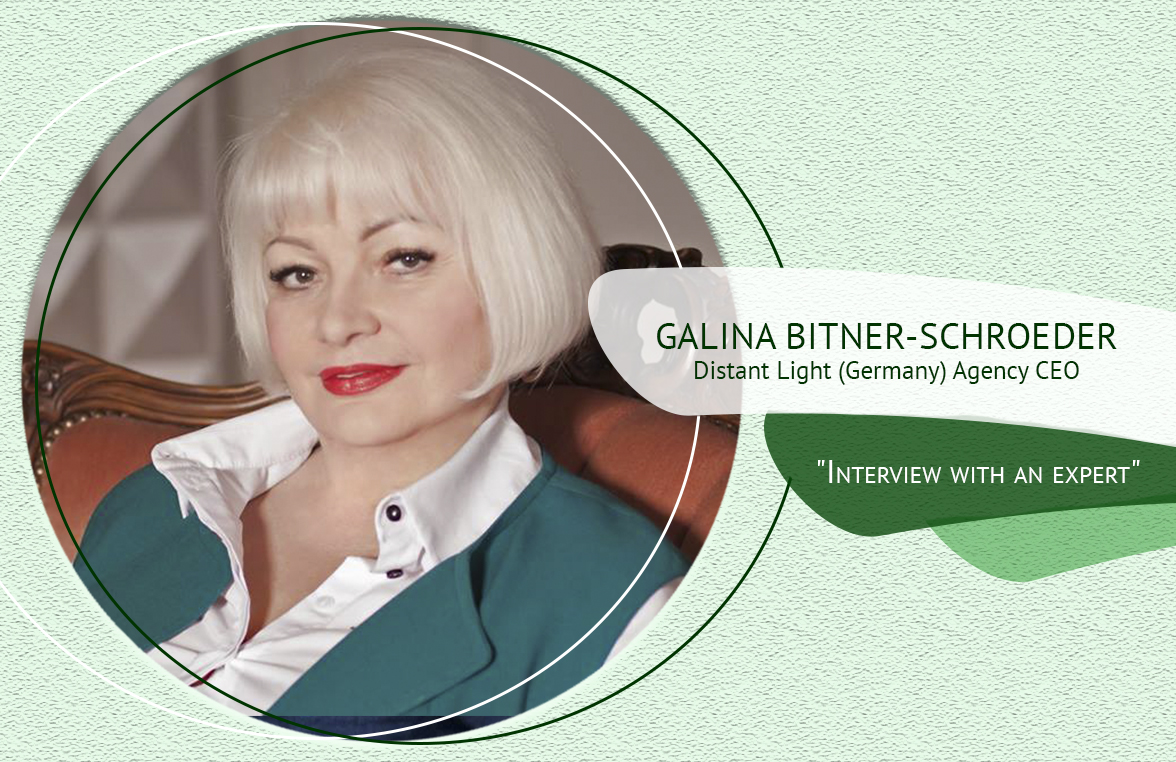 Our Expert is Galina Bitner-Schroeder. She is certified Life and Business Coach , psychologist, owner of the European Elite Marriage Agency, dating and international marriage consultant.
3 pieces of advice from Galina Bitner-Schroeder for marriage agencies, whose goal is qualitative work, long-term prospects, credibility and success.
The first is professional training. Those who work in this field must constantly improve themselves. It is important looking for new ways, new opportunities. If you don't do it by yourself then the life will force you to do it.
This is the law, when we achieve some kind of stability then next there is a punch to the back. What if you had stucked like that? Nature does not tolerate the emptiness and does not tolerate the stucking. If this happens then next there must be destruction. If you do not go ahead then you roll down.
Secondly, we must remember that work in the field of international dating is a work with human destinies. We do not sell items. We must always remember this!.
The third is that it must be a business that you can be proud of it, and it should bring so good income that is important in our sphere. In any case, with all the psychological details we are doing business and working at a loss is unacceptable. There is such a Murphy law that says that the less the customer paid the more he demands. And you should remember about it. People should be responsible for their own destiny. There must be different programs. Both budgetary and expensive ones.
But the most importantly, we work with clients, but we can't decide what their fate has to be like, and they themselves are responsible for their future. We do everything professionally, competently, honestly, but we remember this. Because to get stuck working with clients in any business is the last thing to do.
More interesting interviews with experts – here
Any questions?
Ask our specialists