Expert advice. Three whales for dating business.
26.03.2019 12:00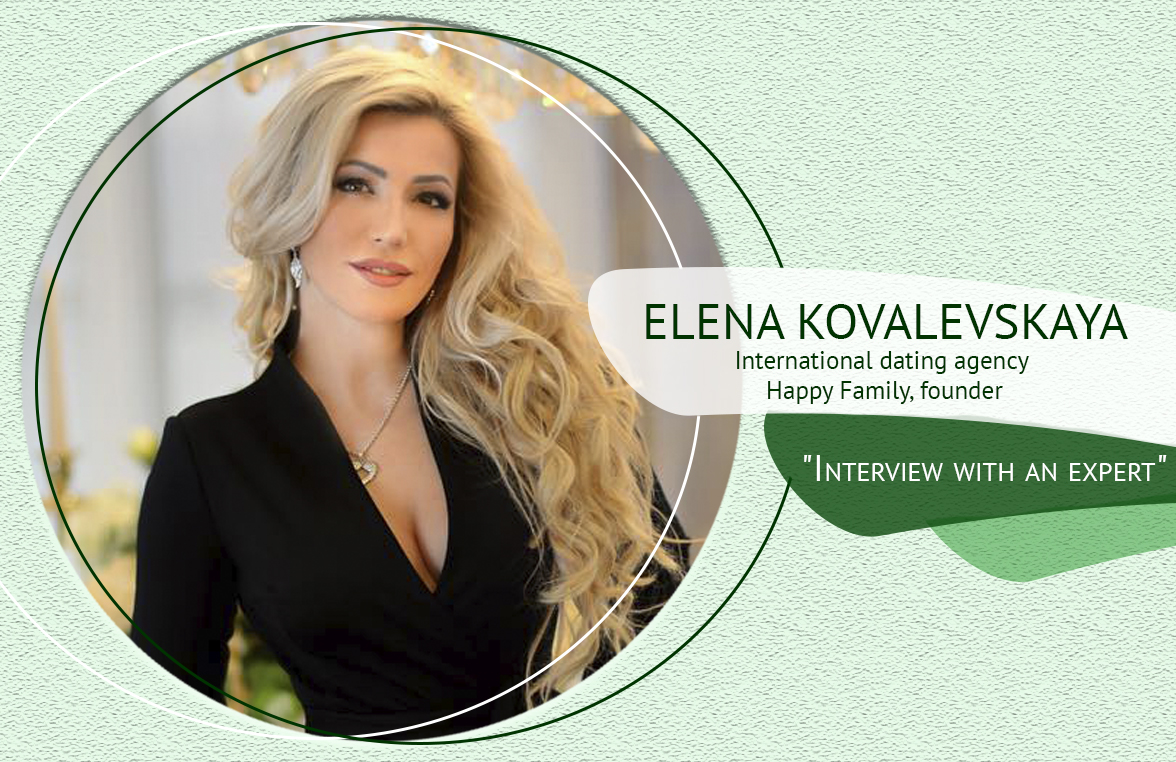 Elena Kovalevskaya, international dating agency Happy Family, founder
What do you advice to marriage and dating agencies in order to them getting develop, becoming successful and competent?
I have valuable piece of advice for marriage and dating agencies.
⠀⠀❀⠀⠀First is love to business you are doing, and be honest with ladies and men you deal with. If you can see that the couple will not happen, then it's better to say about it at once, otherwise both the lady and man will only waste their time. In addition, suppression of information does not work good: having felt a falsehood, a man will unlikely recommend the dating agency to his lonely friends who are looking for a life companion.
⠀⠀❀⠀⠀The second advice is also quite simple: do not forget that you work not only to get money, but to implement a more important mission. For example, for me, it is helping people who dream of happiness, love and a strong family. But at the same time I do not use all means, like, placement of ladies profiles on questionable resources. Ladies profiles appear only on partners sites which I have been working with for several years, and I know that they cooperate with decent men.
Also I do not have web models, scammers, ladies who want to get money from men. And if there is something wrong with a lady's acting, I immediately delete profiles of such ladies, as I value my reputation and remember the purpose of my agency with the corresponding title was created.
⠀⠀❀⠀⠀The third thing is important for me is not how many ladies, but what goals and values. If the ladies really want to meet someone, and agencies want to help them. I support such agencies. I have many such agencies, and I cooperate with them. Because my reputation is important for me. Because I want to wake up and look openly in people's eyes, because, first of all, I respect myself. And, if agencies live according to these principles and think first of all about helping people, they will always progress, because they benefit the world and people. I hope this will help young agencies to start their activities, and I always support such agencies.
More interesting interviews with experts – here
Any questions?
Ask our specialists