LIGHT TARIFFS FOR ANASTASIA SVADBA
23.11.2021 22:11
Dear partners! We have great news for you.
Let's meet the new extension Multi-account 2in1 for Anastasia Svadba with new light prices
• tariffs become more profitable for you
• tariffs are not promotional and remain with you forever.
So starting on November 24th:
---
EXTENSION
---
➔ a new tariff for using Multi-Account Mails – $ 0.07 / 1 profile / 1 day of the actual launch of the extension (instead of the old tariff $ 0.15- $ 0.20)
➔ new tariff for PRO mode (chats +mails) – $ 0.28 / 1 profile / 1 day (instead of the old $ 0.35)
➔ the previously established percentage of discounts for large users and users who switched to anti-crisis tariffication during the 2020 promotion is staying with you!!
Your discount will be applied to the new tariff as well!!!
Just imagine how much more pleasant it will become for you)
➔ traditionally – 3 first free trial days for each new profile in the ChatOS system for both chats and mails.
---
ADDITIONAL FUNCTIONALITY
---
As you know, in addition to the basic version of the extension, you can activate advanced features for increasing balances with the help of the Additional functionality.
The use of the Additional Functionality is at the request of the user.
So, Additional functionality features are free for lady's profiles who are beginners in ChatOS during:
– Mini Chat – 14 days
– MiniMail – 14 days
– Autopilot FYS – 7 days
– Missed chats – 14 days
– Unread mails – 14 days
– Which invitations men respond to – 14 days
---
FINANCIAL STATISTICS
---
Financial statistics is free for profiles using the ChatOS extension on Svadba
To learn more about tariffs and activation of functionalities – look here
We are happy to please you! Have productive work, Dear Partners!
Share your joy with your Colleagues, how cool and accessible Multi-account 2in1 has become. Work easy in chats and mails in one tab for any number of profiles!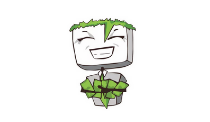 Any questions?
Ask our specialists