Enemies of the Long Chat on dating sites
16.06.2020 10:22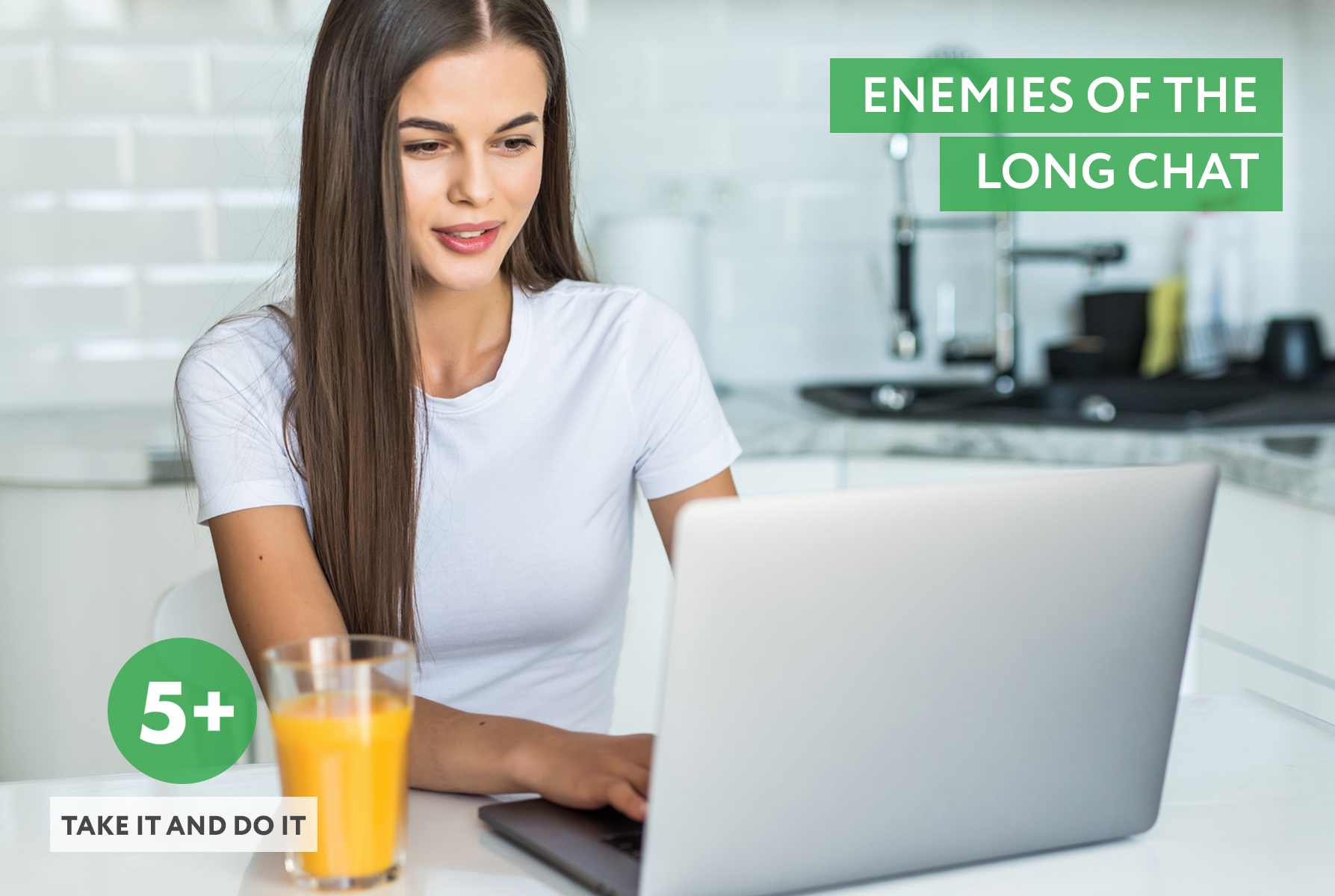 Did you have the feeling that the man who definitely communicates on the site a lot did not stay with you for long chats?
If yes, let's understand why this happens.
It can be not be very pleasant, but useful.
Because if a man start a chat, he checks out lady's profile and invitation to chat, he wants to communicate. But if he quickly left, then the translator did wrong.There are ways how translator gets rid of men
1. Discussing coronavirus
Everyone has already gotten this topic and causes only aggression and depression.
Someone is sick, someone is dying, someone has lost his job, income, someone is furious from the wrong strategy of the government…
Why do you associate it with yourself?
The exception is only if the man initiates talking about it. In this case try to relieve tension. There is no need to warm up negative emotions.
---
2. Asking about the past relationship
They are in the past. It means that it is clearly not a topic for pleasant emotions.
Well, who needs to analyze, who is good, who is bad?
This is an ok topic for you, because it does not concern you. And the person who was betrayed in a past relationship, or whose wife died… will not really like to relive these memories again.
---
3. Sleep in the chat
If a man does not feel movement in communication, he will leave.
A long wait for replicas, answers like yes or no, emotionless work fine if you need to get rid of a fan.
Men who come to a dating site most often have communication problems, which means that throwing firewood into the chat is your responsibility.
---
4. Avoiding questions
This is about the fact that if a man asks questions, but does not receive answers or clarity, he will go.
Well, who dreams of being stupid, get clumsily changing the topic of conversation and leaving interest unsatisfied?
Either satisfy your interest, or learn psychology and strengthen your communicative qualities in order to be able to communicate, warning of unfavorable questions.
---
5. Destroy the image
This is about the fact that you need to express thoughts in the way a lady client would do.
A man who came to a chat with an elegant lady (according to the profile), but received communication in the teenager style, will run away.
Harmonious inseparable "picture-manners-thoughts-communication style" set is above of all.
Only a translator who can submit information individually for each lady, will receive long chats and the interest of men.
Start putting these tips into practice.
Just pay attention that the manual search of the interlocutor is not prospective on international dating sites.
If you really want to have a lot of interlocutors and fans, so that your profile is noticed by men among thousands of other ladies from the site gallery, you definitely need ChatOS software.
Download extensions for chats [click] and for mails [click] for the dating site, and the automatic system will find you many men for active unforgettable communication and emotions.
And you just accept the chats and enjoy the male attention.
Have a nice chatting with ChatOS!
Any questions?
Ask our specialists