Why do the men on dating sites are interested to get letters?
07.11.2018 12:00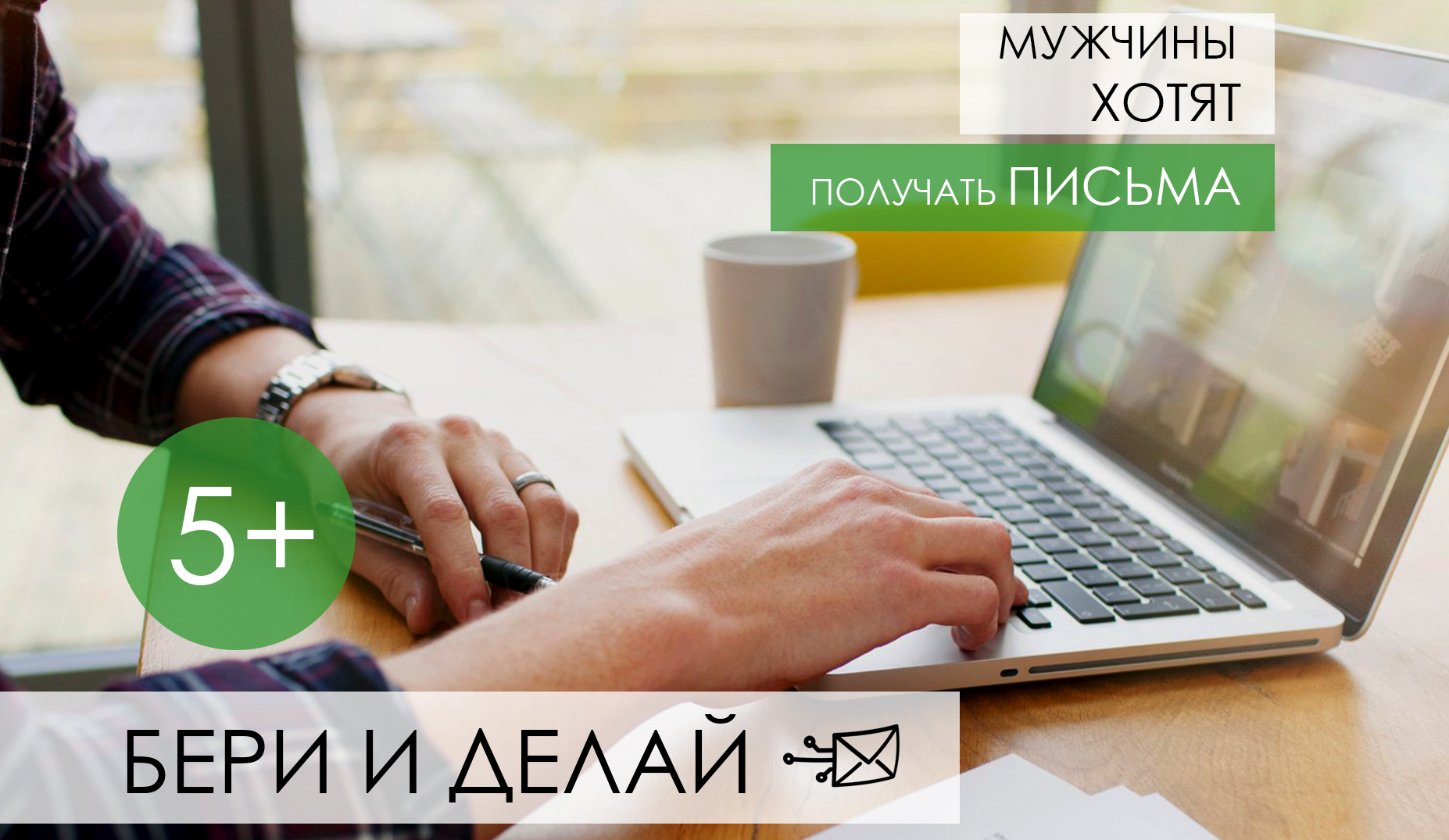 What are the ways to influence a man so that he will pay attention to you?
What are the best factors to consider in order to write a "qualitative" smart letter? Read the 5+ column and you will understand why men want to receive letters and what letters will attract their attention
Part of the corporate culture – let's say it's simple, if a man came to a dating site, then he has the resources, so he works for the company, and therefore e-mail correspondence is an integral part of his work and his life. It is ordinary and convenient thing for him to communicate by means of letters.
Convenience of communication – men are precise. Ladies like to spend more time talking, discussing and communicating. Of course men need communication and like to do it. But there is one different thing! They do not like to waste time. Time is money. They need to understand initially whether to find out if this is a person with whom he will be comfortable and easy, and then he will be ready to move to another level. The convenience of the initial stage of communication by letters is a solution to this problem. Thus it will be possible to easily arrange it through communication by means of letters.
Flavor – what is there inside? "Every lady is a mystery!" Each has its own flavor. Men, being conquerors, tend to conquer, conquer and solve a lady's mystery, opening her new faces each time. When we see a letter in mailbox – it's always a mystery. And of course, all of us are attracted by intrigue and mystery, which you want to unravel, get positive emotions and impressions. So the man, he is interested in the mystery and intrigue. And seeing a letter from a lady who is interested in him, believe me, he will not pass by. So – everything is in your hands! Speaking more precisely, everything is in your approach and ability to write letters.
Need for reading – how much time a person spends on reading messages, and how much time does he spend on something to write anything to anyone? According to the results of the research, a modern person receives information 80% more than he gives himself. That's why media resources can not displace banal books and articles, but reading is a need for many people, a kind of physical culture for the brain, food for the mind. It's not about reading scientific papers, long articles) it's about reading, which causes positive emotions and impressions. And what could be better in this perspective, than an interesting, written with a soul letter from an interesting lady?
Need for care – each person wants a lot to be cared for. Especially the lonely man who came to the site. A lot of "experts" of dating industry will probably say. LETTERS??? what has that to do with it??? But! A well-written letter, like nothing else, is capable to make a man's opinion that he is needed, he is taken care of, he is accepted. He will understand that his response, reactions, response are precious and waited. This makes an understanding that he is not indifferent.
Test our extensions and use the data in your Personal account to analyze the effectiveness and quality of your letters!
Start putting these tips into practice. 
Just pay attention that the manual search of the interlocutor is not prospective on international dating sites.
If you really want to have a lot of interlocutors and fans, so that your profile is noticed by men among thousands of other ladies from the site gallery, you definitely need ChatOS software.
Download extensions for chats [click] and for mails [click] for the dating site, and the automatic system will find you many men for active unforgettable communication and emotions.
And you just accept the chats and enjoy the male attention. Get only the most useful tips! Sincerely, the ChatOS team!
More useful knowledge of working on international dating sites – here
Any questions?
Ask our specialists