FINANCIAL STATISTICS
19.05.2021 14:31
---
FREE MODE FOR ALL PARTNERS
---
Fin. statistics for managers in personal accounts and translators / operators in extensions is absolutely free functionality for regular users of ChatOS extensions on the corresponding site.
Also we are happy to take care of our loyal Partners. For ladies profiles which regularly use ChatOS extensions, fin. statistics will remain a free service for a personal account even on translator / operator's weekends.
A special algorithm monitors activity. For example, if the translator's schedule has a day off, everything is ok. You will not pay for the fin. statistics (please, keep in mind that the maximum rest period for translator with free use of financial statistics is 2 days in a row)
We are glad to provide you with a useful bonus functionality for monitoring earned funds and auto-accounting for Agencies.
If in your personal account there are some profiles that are active and receive transactions on the site, but for various reasons are not currently used with the ChatOS extension and for which you do not need fin. statistics, you can delete them from your personal account with the help of ChatOS technical support staff.
---
PAID MODE
---
If the agency does not work with the ChatOS extensions, there are no barriers to using financial statistics as an automatic accounting tool of the agency for monitoring your turnovers, salary summaries, profits, analyzing the activity and rating of employees, the level of profitability of profiles, receiving financial summaries for the desired employee (profile) or groups …
Connect the admin panel to the created ChatOS personal account, take care of some balance on the account and it is ready!
The tariffs for agencies which do not use the ChatOS extensions on the site:
Financial Statistics functional in personal accounts are charged $ 0.05 for 1 lady / 1 day (payment is deducted from the balance of the ChatOS personal account according to the lady, if the income on the lady on the PrimeDate website is more than zero)
The fee for the "financial statistics" service according to the profile will be debited at 11:55 pm (Kyiv time). The system will analyze the activity of the profile for the current outgoing day, and if the extension for chats has not been launched for a lady, then the tariff is debited for the fin. statistics service on the profile.
---
HOW TO START USING
---
Step-by-step instructions on how to connect Fin. statistics to the agency's personal account you can find here.
If you have any questions, please message us. We are happy to help.
Have productive work with ChatOS!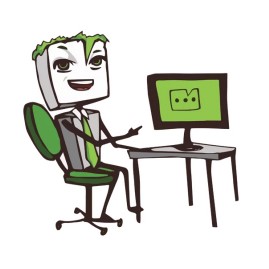 Any questions?
Ask our specialists