FINANCIAL STATISTICS REPORT IN THE CHATOS PERSONAL ACCOUNT
07.05.2021 09:22
In your ChatOS Personal Accounts, you will see the agency's financial achievements on the dating sites you work with.
Note that in order to see statistics, you need to connect the admin panel in your ChatOS personal account.
How to add an admin panel is described here
After connecting the admin panel, financial data synchronization will provide you with full control of your income and payments for ladies in your personal accounts and ChatOS extensions.
---
HOW TO CONTROL FINANCIAL STATISTICS IN CHATOS PERSONAL ACCOUNT
---
Go to Financial Achievements section and select name of website you need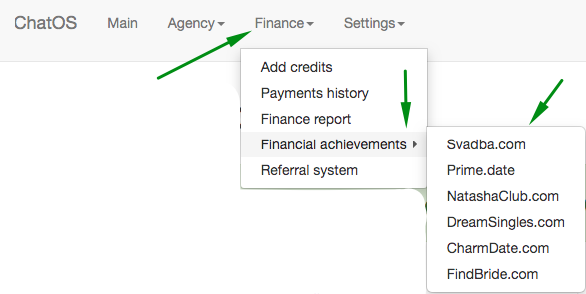 For your attention the results of financial activities on the site
There is general dynamics-report of agency work

(tool tips will tell you the meaning of each line of the report)

In the main table you can see income from profiles on the site and the amount of payments according to formulas preset for ladies as of the period indicated in the filter and the current day

To select ladies, click on the ones you need in the list or start entering data on the profile (name or ID), the system will show the corresponding ladies, choose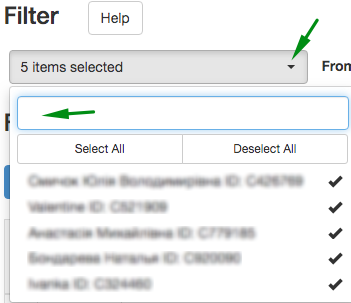 Selecting ladies and clicking "filter", you will see a report of their achievements.
It will help a lot if you need to analyze the work of an employee who has several ladies, or if you just need to monitor the income of some groups of ladies' profiles.
Also for each lady you can see a detailed financial report

Here for you the decoding of charges for each category of services on the site by day or hour and graphs of income dynamics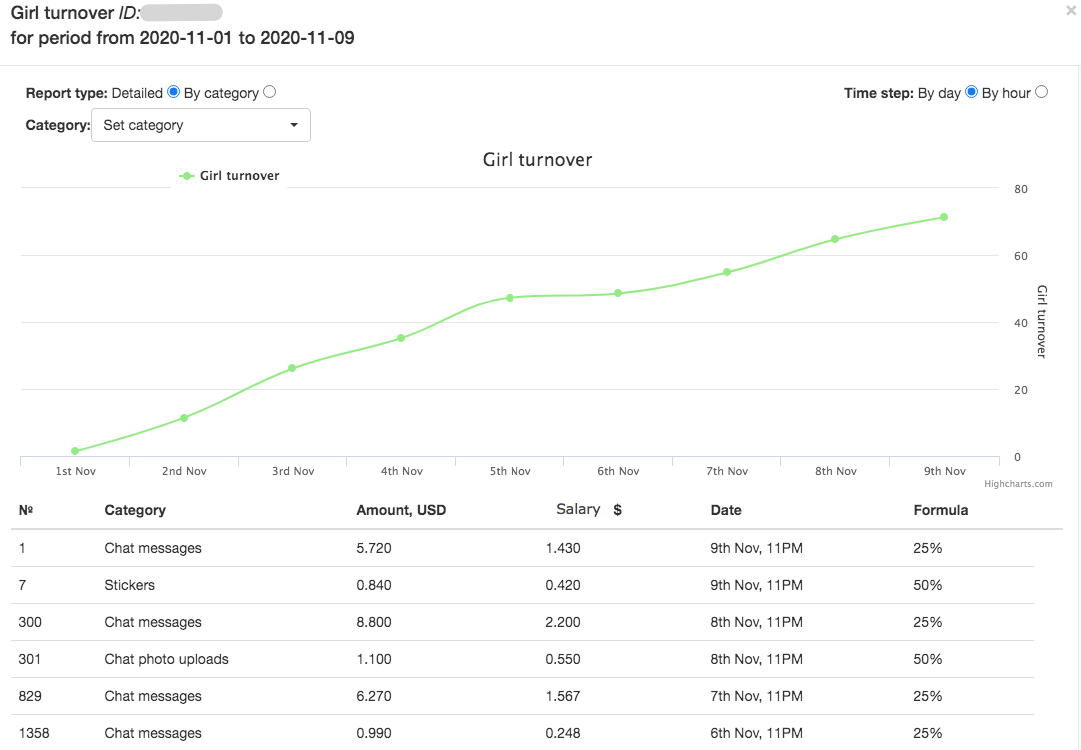 If necessary, you can view earnings for a specific category by selecting the desired site service in the filter

Control all your financial achievements easily with ChatOS!
Any questions?
Ask our specialists