Male clients. What they are. How to work with each category.
01.10.2018 12:00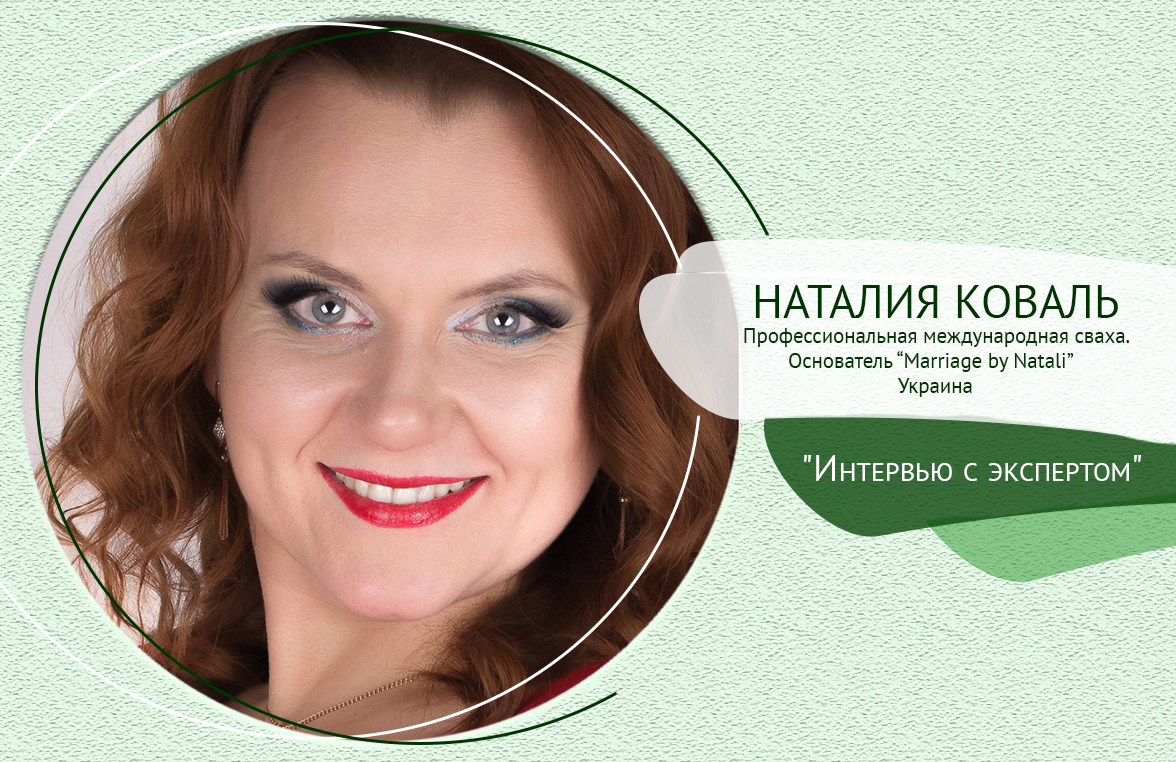 Our expert is Nataliya Koval. She is a professional International Matchmaker, founder and owner of the international matchmaking agency"Marriage By Natali"
Our question: Please tell us about the male clients. How you can describe or classify suitors.
Natalia:What are the categories of suitors?
1 category is a millionaire who says he wants a family. And he really thinks that he will buy love and a bride because he has money. Few of them are really ready to understand the complex Slavic soul.They are looking for a kind of "nanny-animator", who will always be happy, who will enjoy his gifts. The best of these men will give beautiful expensive gifts, brightly go in for "walk" with their chosen one …
In fact, it's like living in a crazy cool 5-star hotel where everything is included. You can try everything, use it, but you can't take it out. And the signed marriage contract with her will confirm it. Only if the lqady touches his deep feelings, then this contract will take into account her interests. Often it happens that the couple have a relationship after the dating. Within a year, they reach the discussion of the marriage contract and suddenly he thinks that she will deceive him, and she thinks that he wants just to spend time and they get apart.
This is a complex category of customers and communication with them like on a razor's edge. Many ladies want to be with such men, because it's "tasty". But very few people know how intelligently build relationships with millionaires, realise their nature, fears, subordinate and maintain trust…
The woman of the third millennium is a complex nuclear reactor, who get used to be dependent only on herself and be married with her job but still wants a relationship. And she wants a relationship with a man like herself, and such a man is not interested in a woman who earns money, because they compete at the level of achievements, and he understands that he can't surprise her. Therefore, he subconsciously is looking for naive, nothing seen yet and unspoiled lady, better much younger then he is. Up to 30 years is perfect. Because after 30 years, women already very rarely look at a man with wide-open clapping eyes and have enough experience to be afraid of men.
Men want women to be delighted about them. The problem is that who pays the piper calls the tune. If the lady is successful then she can buy everything she wants, and deal with all her achievements. Generally, it's hard to tell this man that «I have a business, and it brings me 20 thousand dollars a month.What can you offer me in return?» And when such men meet a women like they are, the cleverest of them say «No problem, I will move to Ukraine. I have a manager who will do business in my country. You'll earn money here, and I'll do it there. This is yours, that is mine.… This I do and you do that…» At best, they agree. But that happens very rarely… It's unique cases. Usually men are determined " to buy a doll".
2 category is men with a level of income above the average.This is the best category.Because they generally grew up getting the right values of life. Their mother loved them, father supported, they have a right understanding of what is a family. They are not people with stone heart. His family grew him up, then released to let him living by his own. he got his education, worked, and he is self-made man… But generally this man is about 50 years old. Often the ladies I propose to meet such a man say: «He is old! I'm only 30, and he is up 50 years old…» At best, he is 45+. But then he does not have enough money yet…
These men really can create a good family and raise good children.Their children will be students of elite schools. Such men are willing to fulfill the dreams of their ladies, but for women it is very hard to accept the difference in their ages.
There is an opinion that everyone who comes to the marriage agency has problems and difficulties building relationships.I noticed that all people being older than 35 years which are looking for a couple they are people with life experience and a certain "baggage". The "baggage" helps them to be who they are, but it is not always helpful in creating a family.
My personal consultation has one of the tasks is seeing what kind of experience and baggage this is. It is desirable to unpack him to understand if it is possible to go somewhere with him at all. Men with "non-unpacking baggage" generally have a very difficult life experience due of which they can't build relationship. And even if I give him a chance to meet ladies letting him to hope for his own intuition and choosing the most realistic candidacies of brides, then I notice women refusal to meet the man for no apparent reason. and we must stop meetings and continue working on psychology. Not all clients are ready doing it.Matchmaker generally supposed to organize meetings.
For example, a man of about 60 years comes to us. He grew up in a poor family with 10 children in it. He had a very difficult childhood. The father betrayed the family and the mother was scraping to get by. Children worked since 7 years old. I could hardly control choking back tears as he talked his story. All his life the man fought for his place in the life. Because of this, he was not given the right family guidelines, he can not build relationship. He saw something in a movie, but he does not have personal experience. He doesn't know what is like trusting others, forgiving, how to negotiate with a woman and how to be happy … And due of this, he falls into different life situations. One is scarier than the other: when saving on a travel agency instead of an elegant dating party he gets into a gangster den, becomes a murder witness, and is treated for post-traumatic stress disorder. With a man having such "baggage" we can not work according to the standard plan of services. In this case, first a psychologist and psychotherapist works with him with his consent. And only after getting stable better changes I can appoint him a meeting with a lady.
The same applies to the military which took part in hostilities. I do not take the responsibility of introducing them to my clients. Because these men have big "scars" not only on their body but on their souls.
You have to know how to ask important questions on a personal consultation to determine the level of a man readiness to have a long-term relationship with a woman.
3 category is middle-income men. I take the USA for the sample, since I have more Americans in statistics. These are good family-oriented men, but they are less wealthy. And a foreign wife becomes big financial commitment and sometimes beyond his strength.
This is the case when they are as equals but the bride's moving to his country can be delayed due to financial reasons. Commonly, a woman loves such a man not for his money: he is attractive, hardworking, kind, intelligent, family-oriented, he has an obvious growth prospect.
I very strongly motivate such men to make savings, look for additional income. Strengthen the "material base". I even had a video where I filmed "How much does a Ukrainian wife cost". Later I closed it, because the men resented that I put their dream on the figures. They much like taking it when I praise them for their successes and advising them to take into account the additional costs of teaching his wife the language, the costs of confirming her diploma or retraining, her hairdresser and self-care, new clothes, and even new tableware in the house …
And 4 category – is young men. They are very few, because young and family-oriented foreigners are almost non-existent species)) There are exceptions, of course. I recently had the great pleasure of working with several such clients. Girls fall in love with them for their youth, prospects, plans, romanticism…
I called one such client for consultation, being sure that he is not ready for a relationship. But as a result of the meeting, I was totally confident that his plans to create a family are absolutely serious and he has financial stability. I can count such clients on the fingers of one hand for 20 years of my activity.
There are many other kinds of men coming to our agency. If I work with them, then it's only as an exception and because they convinced me that their family values and intentions are really worth lady attention
To be continued…
More interesting interviews with experts – here
Any questions?
Ask our specialists