NATASHACLUB – EXTENSION FOR MAILS. TARIFFS
08.12.2020 19:30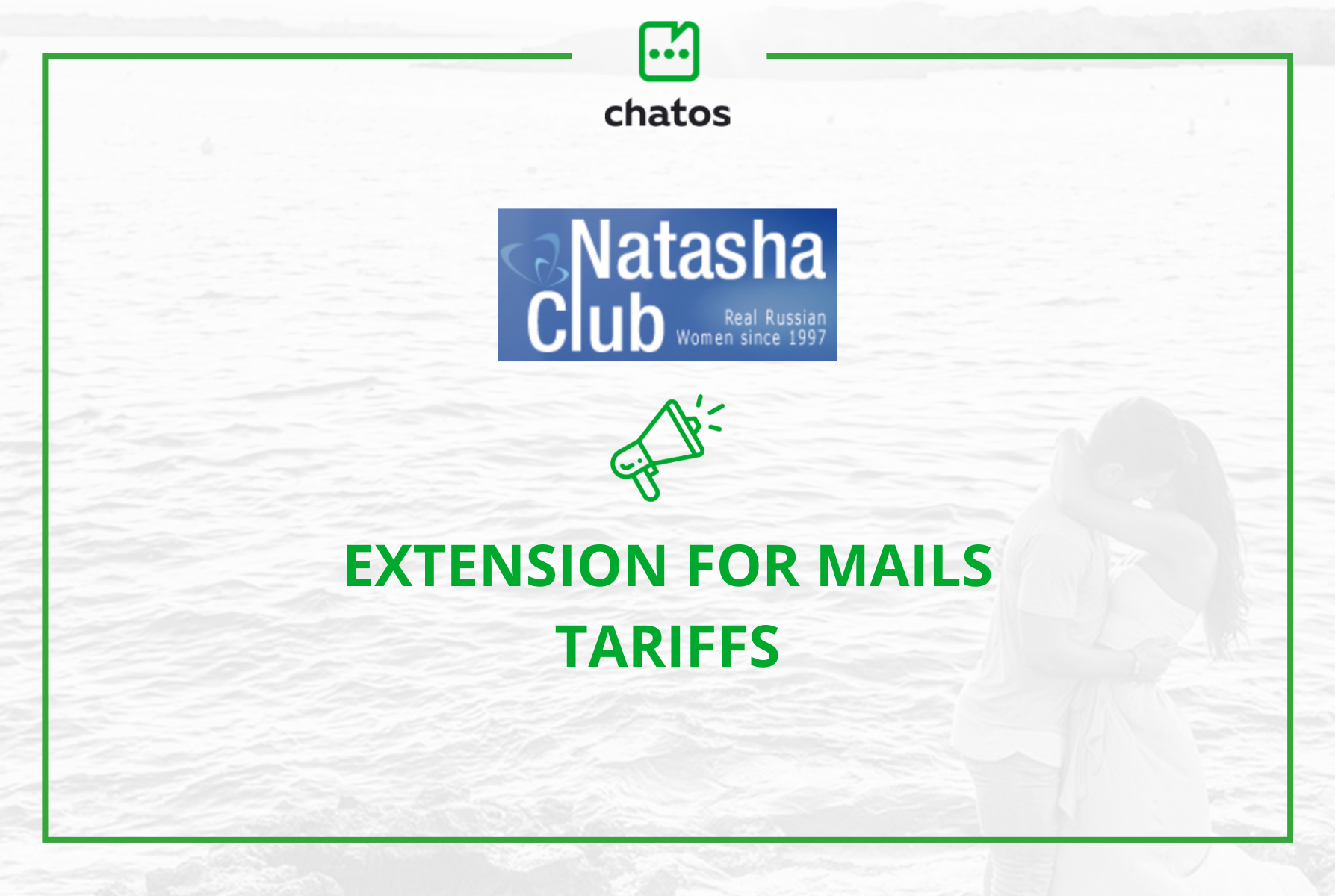 Dear Partners!
A new extension for letters on the NatashaClub website is already active.
Thanks for the ideas and suggestions. We are glad to introduce the necessary tools for you.
You can download new extension here
More details about the possibilities of the new extension are here
The tariff of the old extension will remain until December 20.
From Midnight (Kyiv time) on December 21, 2020, a new tariff for using the extension for letters on NatashaClub will come into effect – $ 0.09 / 1 day of the launch of the extension / 1 lady
We are glad to announce that currently the developers are actively working on the functionality of connecting the administration panel, finances, multi-account.
For $ 0.09, in addition to the functionality of the new extension, users will also have access to the above tools as they are released.
Enjoy your work with ChatOS! 💚
Any questions?
Ask our specialists