Expert advice. Three whales for dating business.
04.03.2019 12:00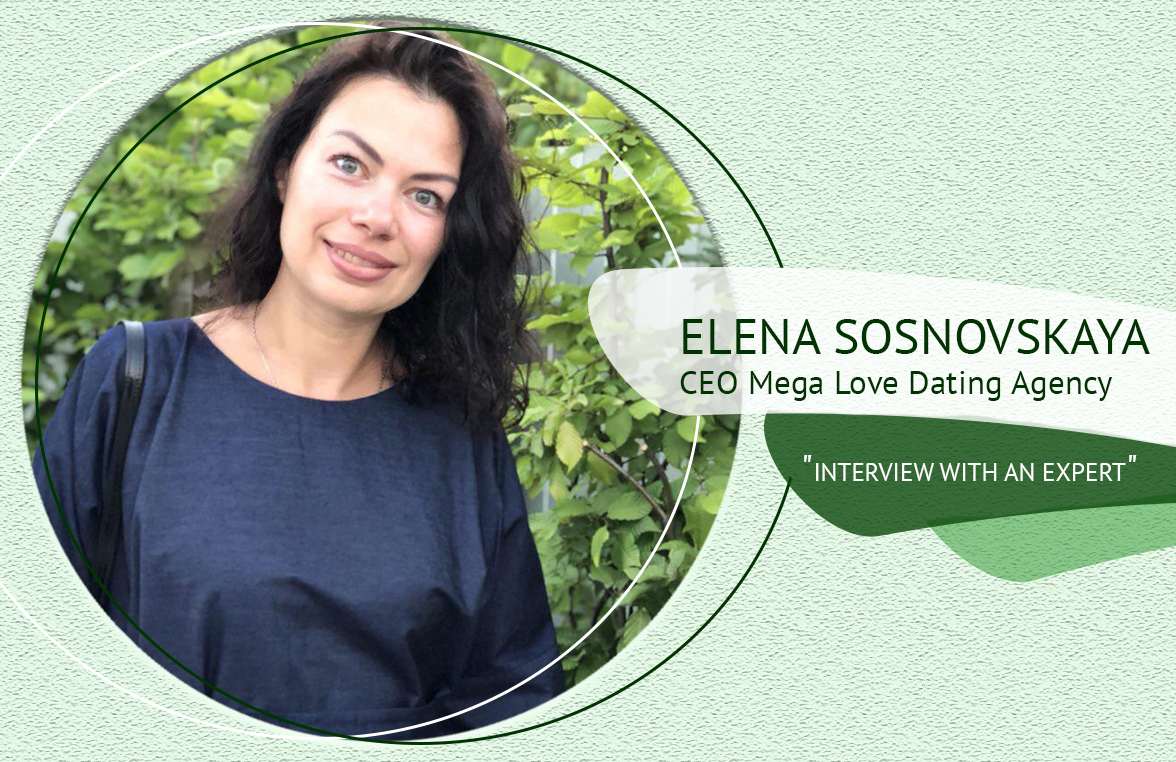 Our expert is Elena Sosnovskaya, MegaLove dating agency, CEO, certified business trainer, coach, expert in online dating.
3 advice for dating agencies, whose goal is long-term prospects and success.
⠀⠀❶⠀⠀ I think that any business has to start when realizing the mission and values The theme has been done to death but we do need to study it. There are not a lot of people who really care about it in out branch. What is your mission? Why are you doing it? If it's just for money please work with modeles. If you want something more than models can't help you. For agency is important clearly define its goal, realize its mission and values. These values will attract appropriate employees. If you want to work with models cheating men then students will work for you. No long but anyway. they will receive WesternUnion…
But if you want to do serious job then you need to transmit these values and right people will be around you. You will have a really cool team.
⠀⠀❷⠀⠀ There are not so much experienced CEOs.in our branch. No always a translator that had been working at a dating agency can become a director. It not always is needed. But the tendency is that a translator thinks that she just puts together her girlfriend and will found a dating agency. But it doesn't work. She can't do a quality work and doing no quality once she faces a strong competition. All models are already taken.
The market is taken by big players. Would you like to be a good agency director and be on the market as long as possible then rise and develop yourself everyday. There are an old phrase "to be the best of your versions". But everyday you have to be a little better than yesterday. At least half a step than yesterday.
I recommend to directors a business literature about how to create a big company. No doubt you will find something useful for you in it. I like to read "Delivering Happiness" of Tony Hsieh. It's a creation history of Amazon, Starbucks, Nike, Ikea that inspires.
Warren Buffett said that if at the end of the day you know as much as at the beginning, then you do something wrong…
⠀⠀❸⠀⠀To realize that only qualitative service and understanding of your client will put you at the first place. Build long-term development strategies. Where will you be in 1-3-5 years? Realizing the movement direction you can create a unique company avoiding copying the competitors experience. It will be hard, but if you realize "why" to move ahead then you will get understanding "how" to do it.
The dating business is unique. We can build families. Due to our work people destinies are changing, more babies are born in the created couples. There are more happy people in the world. I guess it's very cool to work in dating area.
More interesting interviews with experts – here
Any questions?
Ask our specialists