Top 5 mistakes in invitations to chats. Find yours and stop doing that.
04.07.2019 15:00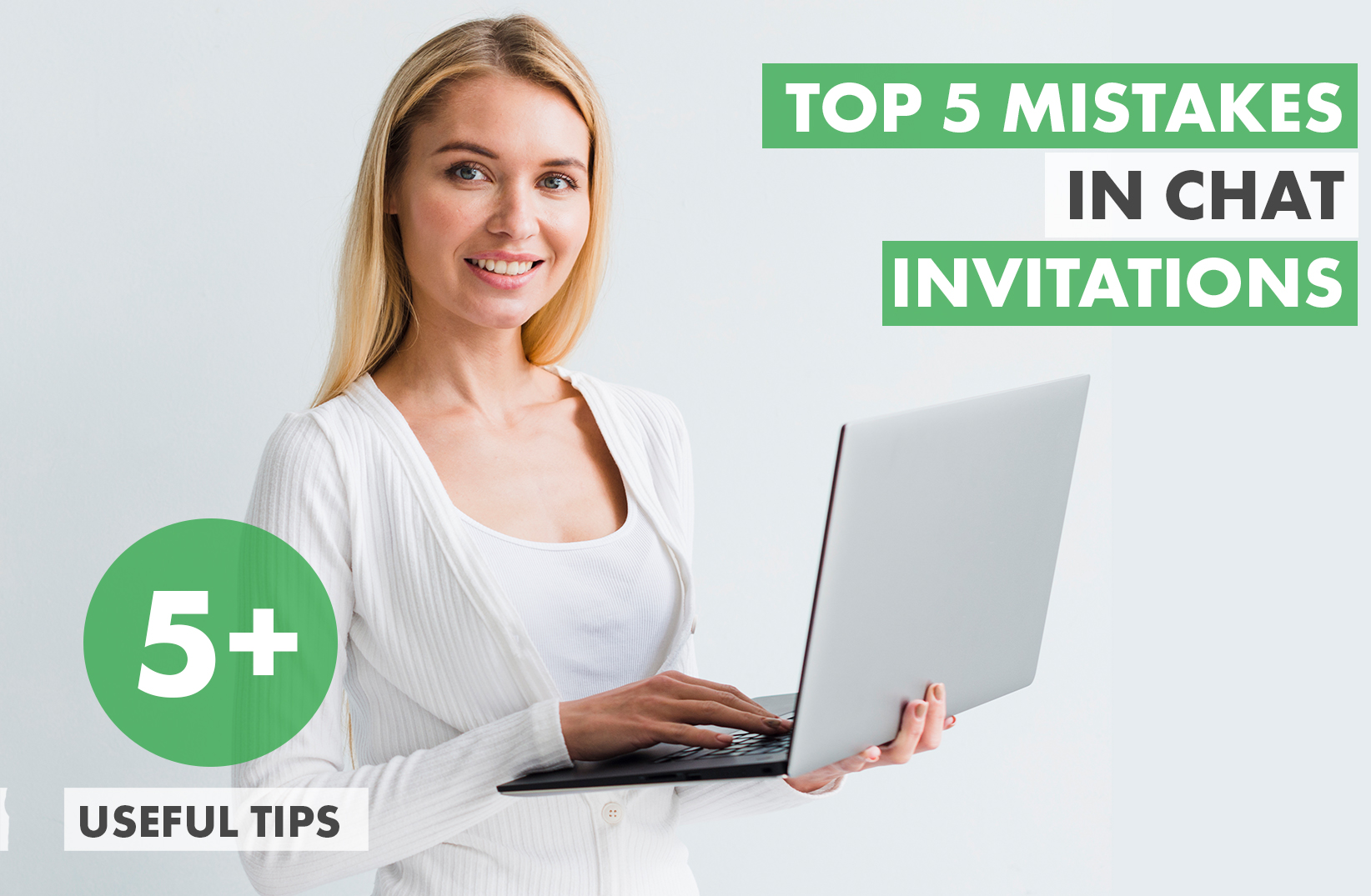 The fight for men's attention on international dating sites is sooo serious. Skip or accept the invitation – all depends on the invitation.
So never do that, dear Ladies and their Translators:
1. Affirmative chat invitations. A statement of fact is cause the "well, ok" reaction and no more. "I love music," "I have a special mood today," "I was looking for you…" well, great. Why do you think that a man will write you something in response to this? He will not!
2. Long invitation to chat. It seems to you that if you create something more authentic, then the man will read and think "Oh, she is so interested in me!" Again no! The three-kilometer invitation to chat is bad! First, because on majority sites it will not fit in the preview area, and the man will not appreciate this piece of the story; secondly, no one wants to read large texts. The "the shorter, the better" rule works for chats
3. AN INVITATION TO CHAT LIKE THIS!!! Keep calm! If it seems to you that invitation written in large letters will highlight your message from others, and the Man will pay attention to it, then you are absolutely right. But the result will not be in your favor. A man will take it as aggression, ultimatum, imbalance … anything, but not an invitation to a pleasant chat.
4. Invitations about …stupid things. Of course, it is logical that the level of your English may be far from perfect. But still, pay attention to what happened with you after translation in Google translator Incorrect translation can be fatal. Incomprehensible phrases are "run away" for a man
5. Invitations are not about the Lady. Men do not forgive this mistake. An invitation from a mature lady should not be the same as an invitation from 20-year-old Lady. And vice versa. What happens if a man sees such a discrepancy? This lady is ignored. Her potential men will pass by. It is ridiculous and stupid when the subject and presentation of invitations goes against reality and common sense. After all, people see the same topic at different ages differently . In 20 years and 40 years you will talk about the same thing in a completely different way. And men understand this. And they respond to adequate invitations
Start putting these tips into practice. 
Just pay attention that the manual search of the interlocutor is not prospective on international dating sites.
If you really want to have a lot of interlocutors and fans, so that your profile is noticed by men among thousands of other ladies from the site gallery, you definitely need ChatOS software.
Download extensions for chats [click] and for mails [click] for the dating site, and the automatic system will find you many men for active unforgettable communication and emotions.
And you just accept the chats and enjoy the male attention.
Successful search and happiness to you!
Any questions?
Ask our specialists