MINIMAIL ACTIVATION
18.11.2021 23:40
MiniChat is an additional tool in the Multi-Account extension. MiniMail is easy work with mails in one tab for any number of profiles.
This is the functionality for:
– comfortable correspondence with fans,
– sending mails after chats,
– work with any personal correspondence,
– easy creation of a letter with a smart editor assistant,
– quick view of the history of communication in mails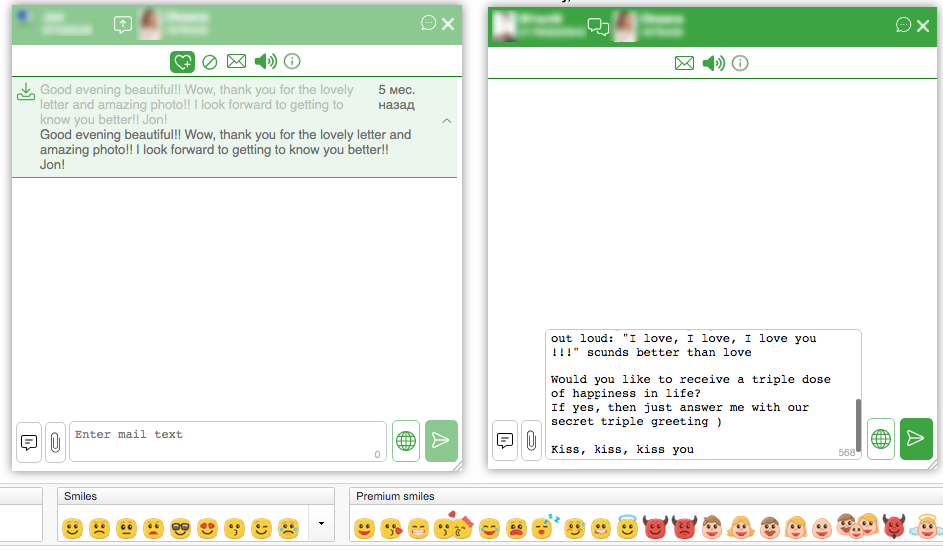 For more details about the possibilities of MiniMail and how it helps in the process of communication and attracting the attention of precious men find out by clicking on the corresponding site (MiniChat on Svadba and Globalcompanions; MiniChat on Dating; MiniMail on Victoriyaclub)
---
HOW TO START USING THE MINIMAIL
---
Launch the Multi-account extension for chats, check the box next to "Turn on MiniMail" and click "Save" or "Save for all" if you want to apply the setting to all profiles in the "Ladies" section of the extension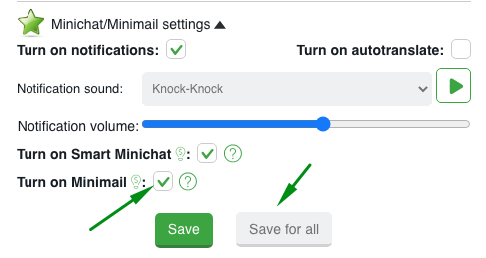 Since this moment, MiniMail is available and is considered activated.
---
FREE TO USE
---
– For profiles who have not used MiniMail on the current day
Even if the checkbox is turned on, MiniMail will remain free for the profile, if you have not opened the MiniMail window for the lady in the current day.
For example, you have 10 profiles in your extension. During the day you launched the extension for all 10 ladies. But the MiniMail window was opened only for 6 of them. Therefore, the tariff for MiniMail will be charged only for these 6 profiles. The rest of the ladies are in free mode.
– For new profiles in the ChatOS system
As a gift for acquaintance, each new profile that has not used the ChatOS extension before receives 14 days of free using of MiniMail
After 2 weeks, the ChatOS system will inform the Operator about the possibility to continue using Minimail in a paid mode.
---
PAID USE
---
Payment for the use of Minimail starts after the ending of the free Minimail mode for lady's account. Debiting funds occurs at the moment of the first opening of the Mini mail window by the lady on the current day.
Funds are debited from the balance of your personal account.
---
TARIFF FOR MINIMAIL FUNCTIONALITY
---
MiniMail tariff is $ 0.02 / / 1 profile / 1 day of use (the tariff is the same for both versions of the functionality: MiniMail or Smart MiniMail)
For any help, contact the ChatOS technical support specialists via online chat on the website or Telegram messenger.
Enjoy easy communication with ChatOS MiniMail!
Any questions?
Ask our specialists